Media Bar
Ellen Sander's
Classic Rock Readers
Kindle Editions:
Ellen Sander's Classic Rock Readers
A Good Read!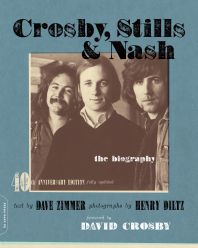 Click to read a sample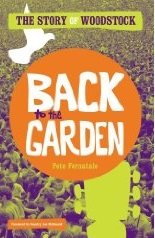 Back To The Garden
Good Deals!
Sunday, December 04, 2005
Historians think Dubya may be the worst president ever
Do I really need to comment on this?
From Yahoo News

[...snip]
The History News Network at George Mason University has just polled historians informally on the Bush record. Four hundred and fifteen, about a third of those contacted, answered -- maybe they were all crazed liberals -- making the project as unofficial as it was interesting. These were the results: 338 said they believed Bush was failing, while 77 said he was succeeding. Fifty said they thought he was the worst president ever. Worse than Buchanan.

This is what those historians said -- and it should be noted that some of the criticism about deficit spending and misuse of the military came from self-identified conservatives -- about the Bush record:



He has taken the country into an unwinnable war and alienated friend and foe alike in the process;


He is bankrupting the country with a combination of aggressive military spending and reduced taxation of the rich;


He has deliberately and dangerously attacked separation of church and state;


He has repeatedly "misled," to use a kind word, the American people on affairs domestic and foreign;


He has proved to be incompetent in affairs domestic (New Orleans) and foreign (Iraq and the battle against al-Qaida);


He has sacrificed American employment (including the toleration of pension and benefit elimination) to increase overall productivity;


He is ignorantly hostile to science and technological progress;


He has tolerated or ignored one of the republic's oldest problems, corporate cheating in supplying the military in wartime.



Quite an indictment. It is, of course, too early to evaluate a president. That, historically, takes decades, and views change over times as results and impact become more obvious. Besides, many of the historians note that however bad Bush seems, they have indeed since worse men around the White House. Some say Buchanan. Many say Vice President Dick Cheney.
(read the rest by clicking on the headline up top)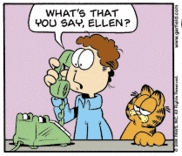 Mainer, New Yawka, Beijinger, Californian, points between. News, views and ballyhoos that piqued my interest and caused me to sigh, cry, chuckle, groan or throw something.
Previous Posts
How little it would take to help
---
Sunday Sundae
---
Best of Blogs a hit with Crackpot
---
No, Saddam
---
OZ is BACK!
---
Magazine Bigwigs Cut Up
---
Mullah Burger
---
Shana Tova
---
Political Test
---
A world without hurricanes or floods or bigotry or...
---

Terror Alert Status

---
Links
Baseball Crank
This Modern World
The Peking Duck
The Talent Show
ESWN
Simon World
Angry Chinese Blogger
Angry Chinese Blogger mirror
Open Letters to GWB
Archives
Web Gizmo
Technorati Profile
Site Feed

Search
&nbsp