Media Bar
Ellen Sander's
Classic Rock Readers
Kindle Editions:
Ellen Sander's Classic Rock Readers
A Good Read!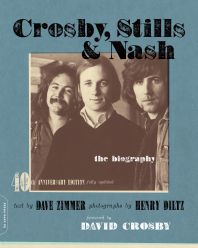 Click to read a sample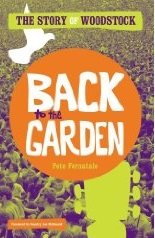 Back To The Garden
Good Deals!
Saturday, November 19, 2005
How little it would take to help
This story, in the wake of
this one on WOW
, brings to mind how little it would take to help Chinese forced into cruelly desperate circumstances by poverty and cultural constraints. And as it happens, members of the local community did help out. But why didn't the family appeal for assistance before that? To save face? If that was the reason, it certainly did backfire. But more likely, it was their fears of the classist attitudes towards migrants that
this piece on WOW
decries.


She was only saved by the tears in her eyes.

The case is the latest in a series of tragedies illustrating China's stretched health care system and the inability of rural workers to meet spiraling medical costs.

You Guoying, a 47-year-old migrant worker from southwestern Sichuan province, was taken for cremation by her husband and children in Taizhou, eastern Zhejiang province, where she worked, the China Youth Daily said.

Fortunately for You, the undertaker realized she was still alive when he saw her move and tears in her eyes, the newspaper said.

"This is not only a tragedy for the family, but also for society," it quoted Xu Yinghe, a Taizhou official, as saying.

"The fundamental reason is the absence of a social welfare system."

You was taken back to hospital for further treatment with money donated by sympathetic citizens of prosperous Zhejiang, the newspaper said.

"Three days of treatment cost us more than 10,000 yuan," it quoted her daughter as saying, adding that was the sum of the family's life savings.

"If there had been another option, who would have the heart to send a member of their own family for cremation while there was still a hope of survival?"

The newspaper did not say if the family would face charges.

Vice Health Minister Zhu Qingsheng said last December that about half of all farmers could not afford medical treatment when sick.

A 42-year-old farmer too poor to afford treatment for lung cancer set off a home-made bomb aboard a bus in Fuzhou, capital of the southeastern province of Fujian, in August, killing himself and another passenger and wounding 30.

Also in August, a security guard hailed a hero for fighting off a purse snatcher jumped to his death from a hospital window in south Guangxi province because he couldn't afford the bills.

In the late 1970s, 94 percent of China's villagers were covered by cooperative medical schemes. But the collectives were disbanded during market reforms of the 1980s which ended cradle-to-grave welfare for the masses.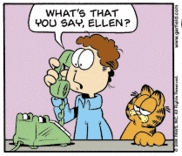 Mainer, New Yawka, Beijinger, Californian, points between. News, views and ballyhoos that piqued my interest and caused me to sigh, cry, chuckle, groan or throw something.
Previous Posts
Sunday Sundae
---
Best of Blogs a hit with Crackpot
---
No, Saddam
---
OZ is BACK!
---
Magazine Bigwigs Cut Up
---
Mullah Burger
---
Shana Tova
---
Political Test
---
A world without hurricanes or floods or bigotry or...
---
How to make a living as a journalist in China
---

Terror Alert Status

---
Links
Baseball Crank
This Modern World
The Peking Duck
The Talent Show
ESWN
Simon World
Angry Chinese Blogger
Angry Chinese Blogger mirror
Open Letters to GWB
Archives
Web Gizmo
Technorati Profile
Site Feed

Search
&nbsp