Sunday, October 02, 2005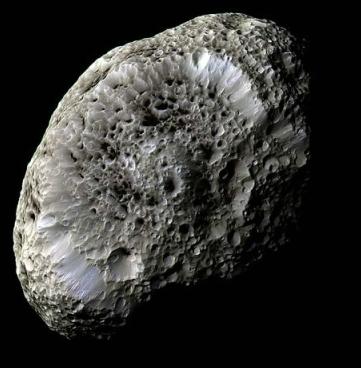 This stunning false-color view of Saturn's moon Hyperion reveals crisp details across the strange, tumbling moon's surface. Differences in color could represent differences in the composition of surface materials. The view was obtained during Cassini's close flyby on Sept. 26, 2005.
Hyperion has a notably reddish tint when viewed in natural color. The red color was toned down in this false-color view, and the other hues were enhanced, in order to make more subtle color variations across Hyperion's surface more apparent.
(photo & caption from
NASA
)
To me, it looks like a piece of coral.