Media Bar
Ellen Sander's
Classic Rock Readers
Kindle Editions:
Ellen Sander's Classic Rock Readers
A Good Read!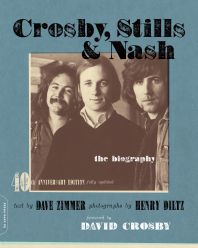 Click to read a sample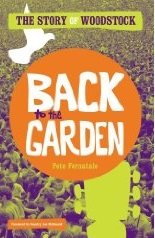 Back To The Garden
Good Deals!
Saturday, October 01, 2005
How to make a living as a journalist in China
The answer in
red
, below.
From AsiaMedia, an online publication of the UCLA Asia Institute, who got it from the South China Morning Post.



CHINA: Paper banned over cover-up report


Henan Business News says it was banned by the General Administration of Press and Publication and the Central Propaganda Department after reporting on bribery committed by local officials

South Morning China Post
Thursday, September 29, 2005

Authorities in Henan banned a newspaper from publishing for a month after reporting on a mine accident cover-up, in which journalists allegedly accepted money from mine operators to keep quiet.

A staff member at the Henan Business News yesterday confirmed that the paper was banned from September 17 to October 16, but declined to give details.

The ban, ordered by the General Administration of Press and Publication and the Central Propaganda Department, followed the paper's August 18 story about a mine flood in Henan's Ruzhou city, according to the New York-based Committee to Protect Journalists.

Details of the July 31 mine flood have not been officially disclosed. The original article said an unknown number of miners were killed or injured.

The reporter who wrote the story, Fan Youfeng, said local officials offered each journalist showing up after the flood 500 yuan in "hush money." Fan wrote that he took a total of 1,000 yuan on two visits, and gave it to his office.

As news of the bribes spread in Ruzhou, more than 500 people turned up claiming to be reporters and looking for money, said the Henan Business News.

Staff answering phones at the General Administration of Press and Publication yesterday asked for a written inquiry, and did not immediately reply.

Fan and his editor, Ma Yunlong, have both left Henan Business News, according to a report by a journalism academic forum.
Of course, press and cash go hand in hand in America too, these days.
From today's New York Times:

WASHINGTON, Sept. 30 - Federal auditors said on Friday that the Bush administration violated the law by buying favorable news coverage of President Bush's education policies, by making payments to the conservative commentator Armstrong Williams and by hiring a public relations company to analyze media perceptions of the Republican Party.

read the rest
If the word had gotten out, would other "journalists" have shown up and demanded their share?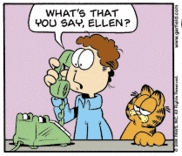 Mainer, New Yawka, Beijinger, Californian, points between. News, views and ballyhoos that piqued my interest and caused me to sigh, cry, chuckle, groan or throw something.
Previous Posts
I missed it!
---
My take on DVD Piracy - on Danwei
---
New Orleans, music and compassion
---
Iconic, these Chinese - Clinton condoms
---
Touchy, these Chinese
---
Guilty Pleasure
---
The South Will Rise Again
---
Japanese women decry sexual slavery during the war
---
It's not Mount Everest, it's Qomolangma
---
Germany to open memorial to forced Nazi labor victims
---

Terror Alert Status

---
Links
Baseball Crank
This Modern World
The Peking Duck
The Talent Show
ESWN
Simon World
Angry Chinese Blogger
Angry Chinese Blogger mirror
Open Letters to GWB
Archives
Web Gizmo
Technorati Profile
Site Feed

Search
&nbsp