Thursday, April 19, 2007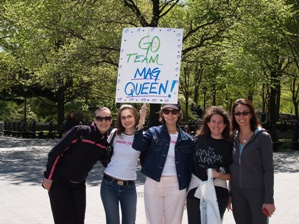 Hello Readers
I'm pleased to welcome you from the many nations that come to Crackpot Chronicles to read, research, find pictures and catch up on my thoughts and travels.
I'm walking to raise awareness and funds for a cure for Parkinsons disease on April 29 in New York City and would love it if some of you would support my team. Even a little bit helps. If you'll click through to
my donor page
and donate some US dollars it would be wonderful. I'd be so pleased and so proud. You can donate anonomously, in honor of someone or in your own name.
I thank you from the bottom of my heart and for the millions that suffer from this disease, including one of my dearest friends and inspirations. I'll be on her team. Hope you will be too.
This is a bona fide fund raising effort and 100% of the funds go toward research and a cure for Parkinsons.
With sincere thanks and love to all my crackpot friends and fans.