Media Bar
Ellen Sander's
Classic Rock Readers
Kindle Editions:
Ellen Sander's Classic Rock Readers
A Good Read!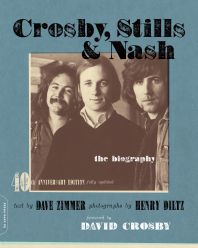 Click to read a sample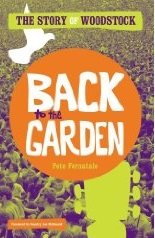 Back To The Garden
Good Deals!
Thursday, March 08, 2007
Pope thought Dylan was false prophet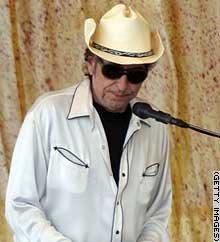 Well, of all the nerve!
The following is selectively snipped from a Reuter
story
via
CNN
.
VATICAN CITY (Reuters) -- Pope Benedict was opposed to Bob Dylan appearing at a youth event with the late Pope John Paul in 1997 because he considered the pop star the wrong kind of "prophet," Benedict writes in a new book issued on Thursday.

"There was reason to be skeptical -- I was, and in a certain sense I still am -- to doubt if it was really right to let these types of prophets intervene," Benedict writes, only mentioning Dylan among the stars who appeared.

Dylan sang "Knockin' on Heaven's Door," his 1960s anti-war classic "A Hard Rain's A-Gonna Fall," and "Forever Young," a song of hope and courage.

Dylan, born Robert Zimmerman into a middle-class Jewish family in Minnesota, has been at times agnostic, Jewish and a born-again Christian during his musical career.

At the 1997 concert, John Paul referred to what is perhaps Dylan's most famous song, "Blowing in the Wind," which became an anthem for young people seeking meaning in life in the 1960s.

John Paul told the crowd of some 300,000 young Italian Catholics that the answer was indeed "in the wind" -- but not in the wind that blew things away, rather "in the wind of the spirit" that would lead them to Christ.

After Dylan sang, he took off his beige cowboy hat and went up to a podium to greet John Paul.
Thanks and a hug to Stephen for tipping me off to this one!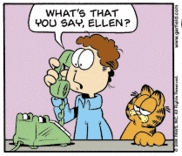 Mainer, New Yawka, Beijinger, Californian, points between. News, views and ballyhoos that piqued my interest and caused me to sigh, cry, chuckle, groan or throw something.
Previous Posts
The convenience of truth: WAY TO GO GORE!
---
Art as a daily dose
---
ooooops
---
Xin Nian Hao wish you happy year of the pig 艾琳诗
---
Writers on writerly things
---
The Blogs that Got Away -- or
---
The skirtification of politics
---
inhale
---
Happy Birthdays to me, Elvis, Joan & Tricky Dick
---
Chinese Arts Conquer the West -- almost
---

Terror Alert Status

---
Links
Baseball Crank
This Modern World
The Peking Duck
The Talent Show
ESWN
Simon World
Angry Chinese Blogger
Angry Chinese Blogger mirror
Open Letters to GWB
Archives
Web Gizmo
Technorati Profile
Site Feed

Search
&nbsp