Wednesday, October 01, 2008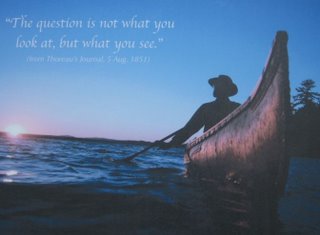 Mooshead Lake is the largest lake in New England and a place dear to
Henry David Thoreau
, who came there in the mid 1850s to retreat and explore. He wrote "A lake is the landscape's most beautiful and expressive feature. It is the Earth's eye; looking into which the beholder measures the depth of his own nature." Thoreau crossed the lake in a birch bark canoe with a native guide and explored the deep wilderness of the North Woods.
The wilderness around Moosehead lake is still rhapsodic wild, but accessible, and among the prime hiking, exploring and water transport ways in the East. It is ever so lightly developed with elegant rusticity, though I hear in the summer "you can hardly turn around" in the tiny port of Greenville. But on our day, the Katahdin was only half full, Greenville was virtually empty of tourists and the weather was sparkling crisp and clear.
Crossing Mooshead on the Katahdin, following part of Thoreau's route, at the first blush of autumn, the sense of Thoreau was palpable.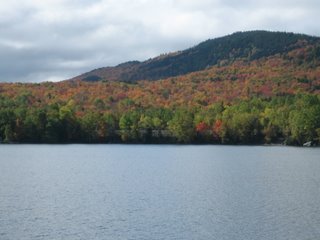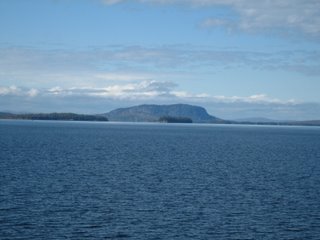 Mt. Kineo, where native tribes came for the rich deposits of flint.
The restored Katahdin, the last surviving vessel of a steamship fleet that plied the lake carrying passengers and freight and towing booms of lumber.
Katahdin in the Port of Greenville
Mountains along the shore