Media Bar
Ellen Sander's
Classic Rock Readers
Kindle Editions:
Ellen Sander's Classic Rock Readers
A Good Read!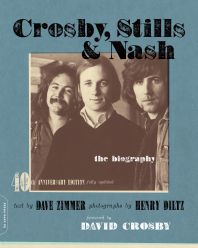 Click to read a sample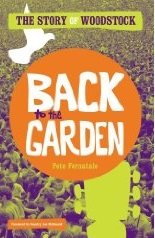 Back To The Garden
Good Deals!
Sunday, September 28, 2008
Huricane Warning for Maine
UPDATE: Kyle hung a right, softened up and missed the midcoast, dropping a bit of rain, but that's all.

Coastal Maine is under the first hurricane watch in 17 years. I'm battening down the hatches.
EASTPORT, Maine (AP) - A rare tropical storm warning and hurricane watch were posted for parts of the Maine coast on Saturday as Hurricane Kyle roared north toward the region with a threat of conditions similar to one of New England's nor'easter storms.

...

The hurricane center posted a hurricane watch from Stonington, at roughly the center of the Maine coast, to Eastport, on the border with New Brunswick, Canada. A tropical storm warning extended from Port Clyde, about 50 miles northeast of Portland, to Eastport. A tropical storm watch extended from Port Clyde to Cape Elizabeth, an area that includes Portland, Maine's largest city.

A hurricane watch means hurricane conditions, with winds of at least 74 mph, are possible within 36 hours. A tropical storm warning means conditions for that type of storm, with winds of 39 to 73 mph, are expected within the next 24 hours. A tropical storm watch means those conditions are possible within 36 hours.

Kyle could make landfall near Eastport, possibly late Sunday, the hurricane center said.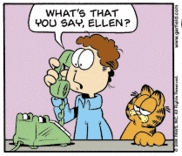 Mainer, New Yawka, Beijinger, Californian, points between. News, views and ballyhoos that piqued my interest and caused me to sigh, cry, chuckle, groan or throw something.
Previous Posts
USA: The Movie
---
Let's Play Wall Street Bailout
---
New York, New York
---
Wouldn't it be ironic
---
John McCain, that was a class act!
---
Obama fans hosed big time- text messages? Ha!
---
Keys to the kingdom
---
Heaven's Own R&B, R.I.P. Jerry
---
Crackpot Olympic Notes and Predictions
---
At's-a Some Tomato
---

Terror Alert Status

---
Links
Baseball Crank
This Modern World
The Peking Duck
The Talent Show
ESWN
Simon World
Angry Chinese Blogger
Angry Chinese Blogger mirror
Open Letters to GWB
Archives
Web Gizmo
Technorati Profile
Site Feed

Search
&nbsp