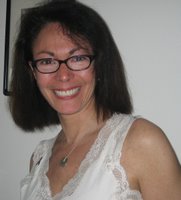 The Parkinson's Unity Walk in New York was a resounding success and a peak experience. 10,200 walkers marched for 2 miles around Central Park, which was alive with cherry blossoms, new daffodils, tulips, crocus, forsythia and other spring flowers in early stages of bloom. It was a beautiful day, not too hot, not too cold and it didn't rain as predicted.
It started with a rally and a show, where Lonnie Ali brought us to tears when she tearfully expressed how much an inspiration Michael J. Fox had been to her husband, the Champ. Mohammed Ali's lovely daughter MayMay also spoke and among others, our fearless Team Mag Queen leader, Marlene Kahan (above) was recognized for the more than 10 million dollars worth of ad space she'd brought to the event over the years.
Our team was the second highest fundraiser -- thank you all for your donations on
my fundraising page
. I'm within a hair of my funding goal and they're still accepting donations till June. I am so proud to have had the privilege of being a part of this event.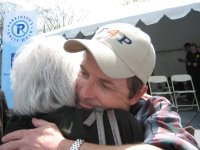 After the march, we reconvened at Marlene's fabulous home for a soiree with some of the PUW participants and celebs. Among them, the aforementioned MayMay, all dolled up because she was going to see A Color Purple on Broadway after, the riveting John Ball who organizes Team Parkinson's at the L.A. Marathon and other events, the charming and handsome Davis Phinney, a former bike racing champion, a member of the first American team to compete at the Tour de France. He was an inspired speaker at the rally. A good time was had by all.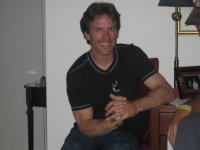 It was inspiring and empowering to be in a room full of radiant people, who, even in the face of a degenerative disease, strive to make it better for others, live vigorously and whose sense of commitment and hope is a testament to life itself.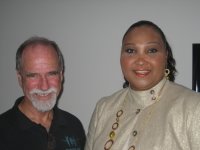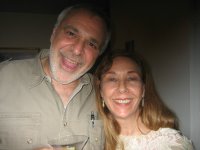 I've got wunnerful pictures, of many of the aforementioned peeps, and moi, but Blogger has been reluctant to upload them for some reason...so I'll add them as soon as I can.
And here, belatedly are the pictures.