Media Bar
Ellen Sander's
Classic Rock Readers
Kindle Editions:
Ellen Sander's Classic Rock Readers
A Good Read!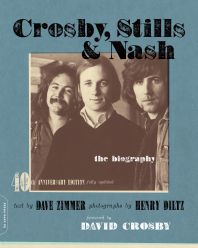 Click to read a sample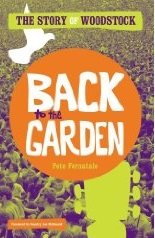 Back To The Garden
Good Deals!
Friday, March 25, 2005
poetic roses to cover guns aimed at China
I got to this with a proxy server. It was blocked from within China. Not the whole China National News site, just this page. Pretty meticulous, nanny.

2005/03/25 22:52:30

Kaohsiung,[Taiwan] March 25 (CNA) More than 70 local and foreign poets who are attending the 2005 World Poetry Festival in the southern port city of Kaohsiung signed a joint statement against China's Anti-Secession Law targeting Taiwan. The statement, written by Lee Min-yung, a noted Taiwan poet, stressed the civilized values of freedom, democracy, love and peace. The statement said all the signatories hope to use "poetic roses to cover China's guns aimed at Taiwan." Lee said he was pleased to win the endorsement of more than 70 local and foreign poets to use this poetic way to voice opposition to Beijing's Anti-Secession Law that codifies the use of non-peaceful means against Taiwan. With a theme of "Sea and Land in Harmony, Poetic Minds in Interflow, " the 2005 World Poetry Festival in Kaohsiung will run through March 27. During the three-day event, poets from home and abroad will exchange their insights and creative experiences as well as recite their own poems and discuss topics related to literary developments. Among the participants is Derek Walcott, a Saint Lucia dramatist and poet who won the 1992 Nobel Prize in literature. Other participants come from India, Bangladesh, Mexico, Nigeria, Mongolia, Romania, the United States and Japan. (By Sofia Wu) ENDITEM

Wish I were there with you, Taiwanese poets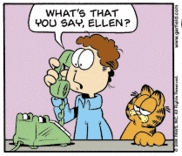 Mainer, New Yawka, Beijinger, Californian, points between. News, views and ballyhoos that piqued my interest and caused me to sigh, cry, chuckle, groan or throw something.
Previous Posts
Local birds did not understand the foreign language
---
At the edge of heaven, I inhabit my absence
---
RTFM, Mao's Orders! (Well, it might have been had ...
---
Welcome From Wherever You Are
---
Red Tourism!
---
To protect and stifle..
---
China represses, the West regresses
---
Curioser and Curiouser
---
Bloggers at the Gate! (Bloggergate??)
---
Odd Apples in the Feast of Love
---

Terror Alert Status

---
Links
Baseball Crank
This Modern World
The Peking Duck
The Talent Show
ESWN
Simon World
Angry Chinese Blogger
Angry Chinese Blogger mirror
Open Letters to GWB
Archives
Web Gizmo
Technorati Profile
Site Feed

Search
&nbsp