Media Bar
Ellen Sander's
Classic Rock Readers
Kindle Editions:
Ellen Sander's Classic Rock Readers
A Good Read!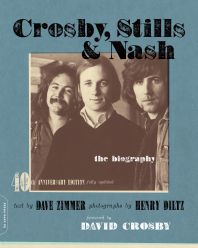 Click to read a sample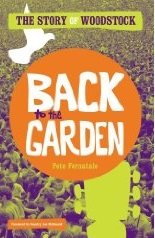 Back To The Garden
Good Deals!
Thursday, August 26, 2004
Stiffs for Sale in Guangdong, New Angle on Bait and Switch
The quirks of Chinese crime never fail to astound me. Such a creative people.
'Sorcerer' Kills 10, Sells Bodies for Cremation
Thu Aug 26, 9:11 AM ET
Oddly Enough - Reuters
BEIJING (Reuters) - Chinese police have detained a "sorcerer" who killed 10 people and sold their bodies to bereaved families to cremate in the place of loved ones who were secretly buried, police and a state-run newspaper reported Thursday. The 34-year-old man, surnamed Lin, strangled or poisoned the 10 villagers at his home, next to a temple, in the southern province of Guangdong, the Beijing Morning Post said.

Chinese tradition, especially in rural villages, holds that burial brings peace to the dead and tombs are placed according to the laws of geomancy. But in a country of 1.3 billion people, the seemingly haphazard siting of graves wastes scarce farmland. Since 1978, when China launched its reform drive, all levels of government have recommended cremation to save land.

"This region cremates its dead, but local people prefer to be buried in the ground. People bought the bodies to be cremated in place of their relatives," a police official told Reuters Thursday.

Lin, whom the newspaper called a sorcerer locals consulted to communicate with spirits, sold the bodies for 1,000 to 8,000 yuan ($120 to $966) each, the newspaper quoted local police as saying.

Police caught Lin plying his trade in corpses in mid-August in the city of Shantou, it said.

Chinese newspapers, unrestrained by the contempt of court laws of the West, often quote police confirming guilt or a confession before a defendant has been charged or the case has gone to court.

Communist China considers itself free of mass violence. Its sensationalist but still self-censoring media tend to play down cases of serial murderers. A Beijing taxi driver was executed in June for killing seven people, including four prostitutes. Last year, China executed one of its worst serial killers in history, a man who murdered 67 people and raped two dozen women in a four-year spree.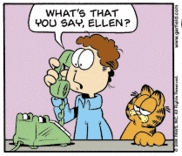 Mainer, New Yawka, Beijinger, Californian, points between. News, views and ballyhoos that piqued my interest and caused me to sigh, cry, chuckle, groan or throw something.
Previous Posts
Ride Rustling Mongolian Style
---
China's Vice Premier Wu Yi picked as # 2 in Forbes...
---
Double Moons of Saturn rise
---
Asian Eyelid Surgery Getting Dirty Looks in America
---
And I wonder what they were paying him for?
---
No Nudes is Good Nudes? Not for long in China
---
Calling Bucky Beaver
---
Find Osama with Google!
---
Tech Problems
---
New Meaning to Athletic Doping
---

Terror Alert Status

---
Links
Baseball Crank
This Modern World
The Peking Duck
The Talent Show
ESWN
Simon World
Angry Chinese Blogger
Angry Chinese Blogger mirror
Open Letters to GWB
Archives
Web Gizmo
Technorati Profile
Site Feed

Search
&nbsp