Media Bar
Ellen Sander's
Classic Rock Readers
Kindle Editions:
Ellen Sander's Classic Rock Readers
A Good Read!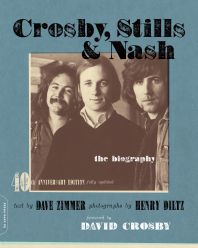 Click to read a sample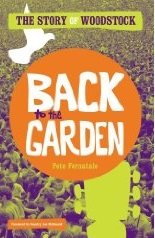 Back To The Garden
Good Deals!
Wednesday, August 25, 2004
China's Vice Premier Wu Yi picked as # 2 in Forbes List of World's Most Powerful Women
Forbes World's 100 Most Powerful Women
Condoleezza Rice was #1, however, since Wu's tenure is likely to be longer than Rice's, I'd pick her as #1, using the Forbes criteria. And I'd wager, and dearly hope that Teresa Heinz Kerry will place high on the list soon.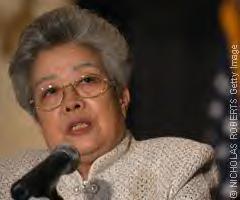 Wu Yi

Vice Premier, former Vice Mayor of Beijing
Age: 65
Country: China

As the highest-ranking female member of China's Politburo, and a vice premier and minister of health, Wu Yi (pronounced: "Woo Yee") is the most powerful woman in China. Known as "China's Iron Lady," Wu Yi, 65, a former vice mayor of Beijing, is a rising star in China's Communist Party. Proud, elegant, intelligent, Wu Yi impressed her party's leaders when she deftly helped hammer out five trade agreements with Russia in 1999 and oversaw delicate negotiations for China's accession to the World Trade Organization. Surprisingly, Wu Yi never envisioned a life in politics. "In my youth, I never developed a desire to enter politics. My biggest wish was to become a great entrepreneur," she once said.
The Top Ten
Condoleezza Rice
Wu Yi
Sonia Ghandi
Laura Bush
Hillary Rodham Clinton
Sandra Day O'Conor
Ruth Bader Ginsburg
Megawati Sukarnoputri
Gloria Macapagal Arroyo
Carleton 'Carly' S. Fiorina
By Elizabeth Macdonald and Chana R. Schoenberger
"I don't mind how much my ministers talk," baroness Margaret Thatcher once said, "as long as they do what I say." The former British prime minister long ago defied the conventional wisdom that women can gain power only by studiously working behind the scenes to forge consensus. That's why she and 99 other leaders in politics, business and social causes have made it to the first FORBES ranking of the world's most powerful women.

How do you measure relative power? Realistically, it's hard to quantify the differences between, say, a chief executive and a Supreme Court justice. They wield power in vastly different ways.

But we attempted the impossible--comparing the incommensurable--by creating a power scorecard. For each candidate we came up with a numerical weight defined by her title and résumé; the size of the economic sphere in which she wields power (a foundation is measured by its endowment, a country by its GDP); and the number of global media mentions. We threw in some subjective adjustments--more weight to a current head of state than a former one, for instance. Finally, we sought the advice of the pros who study women at Catalyst, a nonprofit research group in New York, and Laura Liswood, secretary general of the Council of Women World Leaders, who helped vet candidates.

Is this approach arbitrary? Sure. But it turned up lots of surprising names often overlooked. That includes women who have broken through the glass ceiling, such as Christine Lagarde (No. 76), a Frenchwoman who runs the law firm Baker & McKenzie. We also got reacquainted with famous do-gooders, like Queen Rania of Jordan (No. 13) and Carol Bellamy (No. 95), head of Unicef. Corporate leaders caught our eye, too, like Ho Ching (No. 24), the most powerful woman executive in Singapore.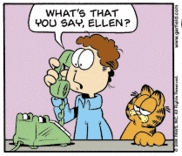 Mainer, New Yawka, Beijinger, Californian, points between. News, views and ballyhoos that piqued my interest and caused me to sigh, cry, chuckle, groan or throw something.
Previous Posts
Double Moons of Saturn rise
---
Asian Eyelid Surgery Getting Dirty Looks in America
---
And I wonder what they were paying him for?
---
No Nudes is Good Nudes? Not for long in China
---
Calling Bucky Beaver
---
Find Osama with Google!
---
Tech Problems
---
New Meaning to Athletic Doping
---
Chowing Down Tiger in Heilongjiang
---
Congratulations Michael Moore-Encore!
---

Terror Alert Status

---
Links
Baseball Crank
This Modern World
The Peking Duck
The Talent Show
ESWN
Simon World
Angry Chinese Blogger
Angry Chinese Blogger mirror
Open Letters to GWB
Archives
Web Gizmo
Technorati Profile
Site Feed

Search
&nbsp