Media Bar
Ellen Sander's
Classic Rock Readers
Kindle Editions:
Ellen Sander's Classic Rock Readers
A Good Read!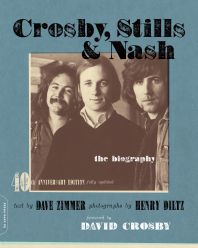 Click to read a sample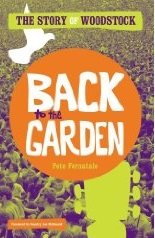 Back To The Garden
Good Deals!
Saturday, August 21, 2004
Asian Eyelid Surgery Getting Dirty Looks in America
There's Nothing Wrong With My Eyes
from
Alternet
By Sandy Kobrin, Women's eNews. Posted August 17, 2004.
Some young Asian-American women are rejecting the eyelid surgery that is commonplace among their peers.

Alyssa Lai grew up thinking she was pretty but noticeably different from most of the blonde, blue-eyed girls native to her San Jose, California, neighborhood.

This fact was not lost on her mother, father and grandmother, who had emigrated from China. Five years ago they offered to get her plastic surgery, specifically, blepharoplasty, for her 14th birthday. Commonly known as "Asian eyelid surgery," the procedure entails stitching a permanent crease into the eyelid.

Her parents told her that when her eyes were rounder and more Caucasian-like, her eyes would look even "prettier."

After quite a bit of soul searching, Lai opted to decline the surgery. The pain of the surgery, which can be intense for a few days to over a week, was only a small part of her decision to keep the eyes she was born with.

"To be beautiful you don't have to look beautiful in a Caucasian sense," she said.

With eyelid surgery the fastest-growing type of plastic surgery in the Asian community in California and across the country, numerous other young women are facing the same decision. Approximately 75 percent of all Koreans and 50 percent of all other Asians are born without the double eyelid crease.

At the cost of about $2,000, a rapidly growing number of young girls both in Asia and the United States are opting to have the crease surgically added.

But unlike their peers in Asia where blepharoplasty is the No. 1 cosmetic procedure young Asian-American women who consider the surgery are more likely to grapple with the idea that the procedure will also alter their ethnic identities, according to Dr. Charles Lee, a plastic surgeon in Los Angles who specializes in blepharoplasty.
read the rest
I personally cannot understand any parents offering a 14 year-old plastic surgery for her birthday.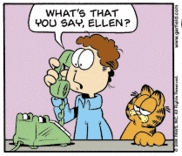 Mainer, New Yawka, Beijinger, Californian, points between. News, views and ballyhoos that piqued my interest and caused me to sigh, cry, chuckle, groan or throw something.
Previous Posts
And I wonder what they were paying him for?
---
No Nudes is Good Nudes? Not for long in China
---
Calling Bucky Beaver
---
Find Osama with Google!
---
Tech Problems
---
New Meaning to Athletic Doping
---
Chowing Down Tiger in Heilongjiang
---
Congratulations Michael Moore-Encore!
---
Judge Guido compares Bush to historical facists
---
Back from the states...
---

Terror Alert Status

---
Links
Baseball Crank
This Modern World
The Peking Duck
The Talent Show
ESWN
Simon World
Angry Chinese Blogger
Angry Chinese Blogger mirror
Open Letters to GWB
Archives
Web Gizmo
Technorati Profile
Site Feed

Search
&nbsp