Media Bar
Ellen Sander's
Classic Rock Readers
Kindle Editions:
Ellen Sander's Classic Rock Readers
A Good Read!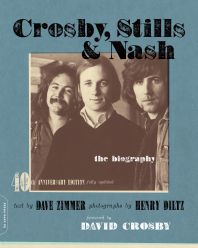 Click to read a sample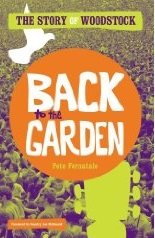 Back To The Garden
Good Deals!
Sunday, August 08, 2004
Calling Bucky Beaver
This from
The Australian
, quoting "state media."
500 million Chinese 'have never brushed their teeth'
From AFP
August 01, 2004
SHANGHAI: At least 80 per cent of Chinese adults have dental problems and 57 per cent of rural Chinese - or 500 million people - have never brushed their teeth, state media reported.

Experts from the National Leading Group for Dental Disease Prevention -- which launched a nationwide dental health campaign -- found that only 0.22 per cent of China's adult population have good dental health, the Xinhua news agency said.

Statistics from a recent survey in Beijing also show that dental problems are a major threat to the health of elderly Chinese, as one fifth of senior citizens have never seen a dentist in their life, Xinhua said.

Over 60 per cent of the people surveyed regarded loosing teeth tooth as only natural.

Meanwhile, less than two per cent of Chinese adults go for routine checkups and teeth cleaning, Feng Xiping, who heads the committee for the study of epidemic dental diseases under the National Leading Group, announced in Shanghai Friday.
The group's nationwide dental health care campaign will provide free dental checkups for 120,000 citizens in 12 large and medium-sized cities, including Beijing, Tianjin, Shanghai and Guangzhou.

The campaign was launched in June and will last for three months.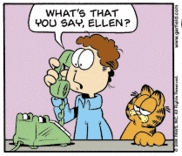 Mainer, New Yawka, Beijinger, Californian, points between. News, views and ballyhoos that piqued my interest and caused me to sigh, cry, chuckle, groan or throw something.
Previous Posts
Find Osama with Google!
---
Tech Problems
---
New Meaning to Athletic Doping
---
Chowing Down Tiger in Heilongjiang
---
Congratulations Michael Moore-Encore!
---
Judge Guido compares Bush to historical facists
---
Back from the states...
---
As if Bird Flu weren't bad enough
---
Traveling Crackpots' Posting Spotty
---
Congratulations Michael Moore-Bush Falls Off His Bike
---

Terror Alert Status

---
Links
Baseball Crank
This Modern World
The Peking Duck
The Talent Show
ESWN
Simon World
Angry Chinese Blogger
Angry Chinese Blogger mirror
Open Letters to GWB
Archives
Web Gizmo
Technorati Profile
Site Feed

Search
&nbsp