Media Bar
Ellen Sander's
Classic Rock Readers
Kindle Editions:
Ellen Sander's Classic Rock Readers
A Good Read!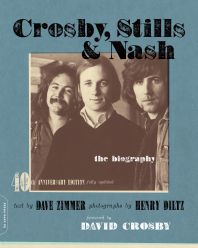 Click to read a sample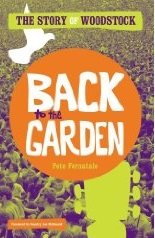 Back To The Garden
Good Deals!
Friday, June 25, 2004
Judge Guido compares Bush to historical facists
I understand why when you're a member of the court, you can't lip off like this, but personally, I think he deserves a medal.
Judge Regrets Comparing Bush to Hitler

By Gail Appleson

NEW YORK (Reuters) - A U.S. appeals judge on Thursday apologized for comparing the way President Bush took office after the disputed 2000 election to the rise of dictators such as Adolf Hitler and Benito Mussolini.

Guido Calabresi, a judge on the Second Circuit Court of Appeals, sent a letter to his chief judge expressing "my profound regret" for the comments made at a legal conference in Washington on Saturday.

Calabresi's remarks at an American Constitution Society Conference were reported by the New York Sun on Monday.



(Bush) came to power as a result of the illegitimate acts of a legitimate institution that had the right to put somebody in power. That is what the Supreme Court did in Bush versus Gore. It put somebody in power.

The reason I emphasize that is because that is exactly what happened when Mussolini was put in by the king of Italy.

Calabresi was also quoted as saying:


The king of Italy had the right to put Mussolini in, though he had not won an election, and make him prime minister. That is what happened when Hindenburg put Hitler in.
Calabresi told the lawyers that he was not suggesting for a moment that Bush is Hitler. I want to be clear on that, but it is a situation which is extremely unusual.


On Thursday, Calabresi apologized.



My remarks were extemporaneous and, in hindsight, reasonably could be -- and indeed have been -- understood to do something which I did not intend, that is, take a partisan position,

Calabresi, who was appointed by former President Bill Clinton, said in a letter given to reporters.

Calabresi's letter was addressed to John Walker Jr., chief judge of the circuit and a cousin to former President George H.W. Bush. [imagine that! ed.]

Reporters were also given a memo Walker sent to other circuit judges informing them of the apology and urging them to be careful about comments that could be construed as political during an election year.

In his letter, Calabresi said he believed judges should not publicly support political candidates and he had intended his comments as academic argument. [which indeed they are, say I ed.]

Calabresi said he was "truly sorry" and that he was apologizing "profusely" for the episode.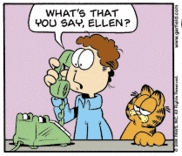 Mainer, New Yawka, Beijinger, Californian, points between. News, views and ballyhoos that piqued my interest and caused me to sigh, cry, chuckle, groan or throw something.
Previous Posts
Back from the states...
---
As if Bird Flu weren't bad enough
---
Traveling Crackpots' Posting Spotty
---
Congratulations Michael Moore-Bush Falls Off His Bike
---
More News From Cannes-going to the gassy dogs
---
Blogger Enhancements? Pass the Tylenol!
---
The crackpot irony exposed by the electoral upset ...
---
Iraqi Prison Fantasy Camp
---
Bell on Bush's Respect for Ay-rabs
---
China warns monkeys not to institutionalize unrest
---

Terror Alert Status

---
Links
Baseball Crank
This Modern World
The Peking Duck
The Talent Show
ESWN
Simon World
Angry Chinese Blogger
Angry Chinese Blogger mirror
Open Letters to GWB
Archives
Web Gizmo
Technorati Profile
Site Feed

Search
&nbsp