Media Bar
Ellen Sander's
Classic Rock Readers
Kindle Editions:
Ellen Sander's Classic Rock Readers
A Good Read!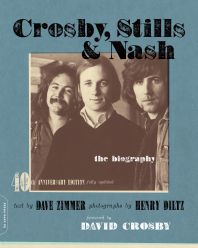 Click to read a sample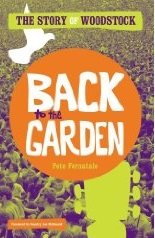 Back To The Garden
Good Deals!
Sunday, May 23, 2004
More News From Cannes-going to the gassy dogs
Flatulent Bulldogs Rule as Cannes Top Dogs

Reuters via Yahoo
By Paul Majendie

CANNES, France (Reuters) - A pair of flatulent bulldogs were picked Friday for the top dog award at Cannes.

The "Palm Dog" prize for best canine performance in a film has become a regular feature at the festival, running alongside, albeit at a respectful distance from, the Palme d'Or award.

Judges of the annual spoof award -- five British and French journalists -- finally settled on the bulldogs owned by renowned American wine critic Robert Parker.

The dogs made an explosive appearance in the documentary "Mondovino" that traced the trials and tribulations of vineyards around the world. They made their presence smelt while documentary film-maker Jonathan Nossiter was interviewing Parker, whose wine quality ratings are considered among the most influential in the business.

"Our winners are two flatulent bulldogs called Edgar and Hoover," said jury chairman Toby Rose, a British journalist who instituted the award four years ago.

"It is very amusing as Parker is the world's leading nose. Does it have an effect on the sensitivity of his nostrils one wonders," Rose said. In a vintage year, honorable mention was given to the bulldog who dramatically expires on screen in the Tom Hanks black comedy "The Lady Killers." "There were an enormous amount of dog performances in films at Cannes this year," Rose told Reuters.

But the Mondovino bulldogs won hands down, ably supported by a host of "extras," the family dogs who roamed around the various vineyards Nossiter visited for the film. "They were so natural and the film was given the prize because of its collective canine commitment," said Rose who presented an overjoyed Nossiter the black leather Palm Dog collar with gold lettering.

"Dogs are more than indispensable to the big screen," said Rose who would dearly love to cross the Atlantic with his annual awards. "Roll on the dog Oscars," he said. Rose, the proud owner of a nine-year-old fox terrier called Mutt, said: "Animals do have key roles but are never in a position to be recognized."

Pressed to name the greatest ever canine performance on the silver screen, he said: "Lassie and Rin Tin Tin would be up there as major contenders
"But I would go for the dog in "As Good As It Gets." Helen Hunt and Jack Nicholson were up for Oscars. The dog never had a chance." .
Picture: Ellen and Lassie, 1989 (one of the biggest celebrities I've met), photo by Bob Weatherwax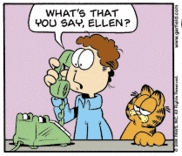 Mainer, New Yawka, Beijinger, Californian, points between. News, views and ballyhoos that piqued my interest and caused me to sigh, cry, chuckle, groan or throw something.
Previous Posts
Blogger Enhancements? Pass the Tylenol!
---
The crackpot irony exposed by the electoral upset ...
---
Iraqi Prison Fantasy Camp
---
Bell on Bush's Respect for Ay-rabs
---
China warns monkeys not to institutionalize unrest
---
Legendary publisher of "The Oracle" dies
---
Laundry Label Calling President an 'Idiot' a Hit
---
Happy Labor Day to all readers in Russia and China
---
This is crap
---
Getcha Beat Bush Bumpa Stickas Here
---

Terror Alert Status

---
Links
Baseball Crank
This Modern World
The Peking Duck
The Talent Show
ESWN
Simon World
Angry Chinese Blogger
Angry Chinese Blogger mirror
Open Letters to GWB
Archives
Web Gizmo
Technorati Profile
Site Feed

Search
&nbsp