Media Bar
Ellen Sander's
Classic Rock Readers
Kindle Editions:
Ellen Sander's Classic Rock Readers
A Good Read!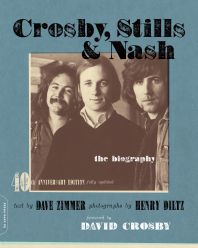 Click to read a sample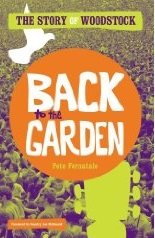 Back To The Garden
Good Deals!
Sunday, May 02, 2004
Laundry Label Calling President an 'Idiot' a Hit
Reuters via Yahoo
SEATTLE (Reuters) - Insulting a president can be profitable, a Washington state bag maker has discovered, but it is best if the insult is written in French and tucked away on a tiny laundry label.

Labels on most of the backpacks, messenger and laptop bags made and sold by Tom Bihn have his company's contact information along with washing instructions in English and French along with a message reading: "Nous sommes desoles que notre president soit un idiot. Nous n'avons pas vote pour lui."

The translation reads: "We are sorry that our president is an idiot. We did not vote for him."

Tom Bihn, who designs and makes bags for his eponymous company of 10 employees in Port Angeles, a seaside city 60 miles northwest of Seattle, claims he has no idea how the phrase got onto the label, but credits it with doubling bag sales.

"We don't know how it got there," Bihn said in a dead-pan manner.

Asked if the message refers to President Bush or French President Jacques Chirac, Bihn said he had no clue whom the insult referred to.
Yeah, right.
read the rest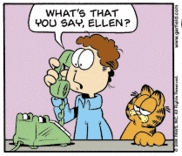 Mainer, New Yawka, Beijinger, Californian, points between. News, views and ballyhoos that piqued my interest and caused me to sigh, cry, chuckle, groan or throw something.
Previous Posts
Happy Labor Day to all readers in Russia and China
---
This is crap
---
Getcha Beat Bush Bumpa Stickas Here
---
Jump! say motorists to suicide jumper tieing up tr...
---
Words to Gnash On
---
Wife of Taiwan Interior Minister Purse-Snatched
---
Spring in Beijing
---
A plaintive Chinese voice for ethics in journalism
---
Crackpots vs. authority
---
Debate Alert
---

Terror Alert Status

---
Links
Baseball Crank
This Modern World
The Peking Duck
The Talent Show
ESWN
Simon World
Angry Chinese Blogger
Angry Chinese Blogger mirror
Open Letters to GWB
Archives
Web Gizmo
Technorati Profile
Site Feed

Search
&nbsp