Media Bar
Ellen Sander's
Classic Rock Readers
Kindle Editions:
Ellen Sander's Classic Rock Readers
A Good Read!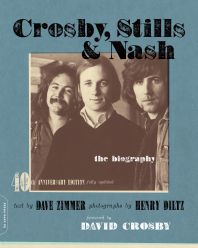 Click to read a sample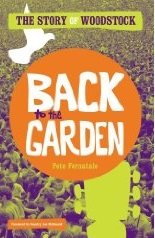 Back To The Garden
Good Deals!
Wednesday, April 07, 2004
Porn queen resurrects Euro election campaign
From
Ananova
Love Each Other and Reproduce
A Czech porn queen has resurrected her campaign to become a Euro MP after saying she owed it to her fans.

Dolly Buster, 34, real name Katja-Nora Bochnickova, pulled out of the elections after refusing to go down a mine shaft to meet miners on the first day of the campaign.

But just three weeks later, she has now resurrected her campaign after saying she owed it to the thousands of disappointed fans who had begged her to change her mind.

"Hundreds of people kept emailing me daily to tell me that I had to come back as they had no-one else to vote for. I couldn't disappoint them," said Buster.

She added: "People have had enough of the insincerity of politicians. I'm number one in what I do and I want the Czech Republic to be number one out of the ten accession countries."

The porn star, who has also written a number of erotic crime novels, is the lead candidate for the Independent Initiative Party that is running her campaign under the slogan Love Each Other and Reproduce.
And this from
GQ UK
, announcing her candidacy in December.
Porn queen Dolly Buster wants get into politics and become a Euro MP. The Czech-born star, real name Katja-Nora Bochnickova, says she wants to stand as a candidate for the European Parliament. She told Czech TV Nova: "I want to represent the Czech Republic's interests in Brussels." The porn star, who has starred in countless X-rated flicks, has promised that her election campaign will be based on "contact with people". Buster has made millions both as a porn star and a successful crime-novel writer, penning books about a German porn-star-turned-amateur-sleuth heroine named Lilly DeLight. They have been such a success, she has even been inducted into the Association of German Mystery Authors, Das Syndikat.
Go Dolly! Elections haven't been as interesting since retired hooker and sex-worker activist Margo St. James decided to run for Mayor of San Francisco.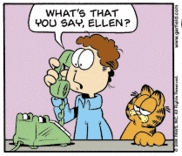 Mainer, New Yawka, Beijinger, Californian, points between. News, views and ballyhoos that piqued my interest and caused me to sigh, cry, chuckle, groan or throw something.
Previous Posts
Baijiu on the Rocks with a Slice? Oh Please!
---
Crackpot Cautionary: Don't Scapegoat China, Kerry...
---
Koreans: Who Needs English? They'll Study Chinese...
---
In humor, veritas
---
Blog Blocking in Mainland China
---
Bit off her nose because she spited his face
---
The Bike Came Back, it wouldn't stay away
---
Crackpot idea of the week: Virgin Potties
---
Beam me Down, Scottie!!
---
U.S. RNC changing emblems (risque content)
---

Terror Alert Status

---
Links
Baseball Crank
This Modern World
The Peking Duck
The Talent Show
ESWN
Simon World
Angry Chinese Blogger
Angry Chinese Blogger mirror
Open Letters to GWB
Archives
Web Gizmo
Technorati Profile
Site Feed

Search
&nbsp