Media Bar
Ellen Sander's
Classic Rock Readers
Kindle Editions:
Ellen Sander's Classic Rock Readers
A Good Read!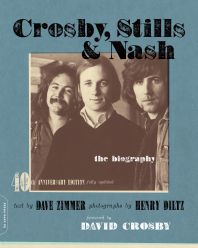 Click to read a sample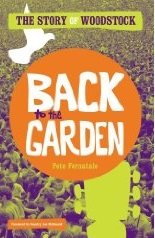 Back To The Garden
Good Deals!
Friday, April 02, 2004
Baijiu on the Rocks with a Slice? Oh Please!
Reuters Via Yahoo
China Liquor Aims to Break the Ice in American Bars
Fri Apr 2, 7:53 AM ET

BEIJING (Reuters) - Beijing's most popular brand of firewater beloved by taxi drivers and political leaders alike may soon be the liquor of choice at fashionable U.S. bars. Beijing-based Red Star Co had signed a deal with an undisclosed U.S. alcohol sales company to distribute its high-end Diamond Erguotou brand of "baijiu," a high-proof spirit made from sorghum, the China Daily newspaper said Friday.

Company sources revealed the mix and packaging of Diamond Erguotou would be adjusted to accommodate American tastes.

"It may not be too long before Americans get the chance to sample a kind of erguotou that is considered the best of the best by Beijing's more discerning drinkers," the newspaper said.

Lower grades of baijiu are beloved in Beijing and across China for their spicy bite and sweet aftertaste, but there is less domestic demand for smoother, more expensive premium brews. Red Star already exports its product to around 10 countries in Asia and Europe.

While standard-size bottles of base-grade erguotou cost less than a dollar in Beijing, the company plans to price its top-end white bottle Diamond product at $30 in the United States.

The company did not specify when shipments of Diamond Erguotou to the U.S. distributor would begin.
I couldn't even drink baijiu at my own wedding! I can't imagine this rotgut will go over in the states, but stranger things have happened.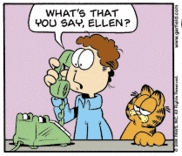 Mainer, New Yawka, Beijinger, Californian, points between. News, views and ballyhoos that piqued my interest and caused me to sigh, cry, chuckle, groan or throw something.
Previous Posts
Crackpot Cautionary: Don't Scapegoat China, Kerry...
---
Koreans: Who Needs English? They'll Study Chinese...
---
In humor, veritas
---
Blog Blocking in Mainland China
---
Bit off her nose because she spited his face
---
The Bike Came Back, it wouldn't stay away
---
Crackpot idea of the week: Virgin Potties
---
Beam me Down, Scottie!!
---
U.S. RNC changing emblems (risque content)
---
Thumbs down on this one, China!
---

Terror Alert Status

---
Links
Baseball Crank
This Modern World
The Peking Duck
The Talent Show
ESWN
Simon World
Angry Chinese Blogger
Angry Chinese Blogger mirror
Open Letters to GWB
Archives
Web Gizmo
Technorati Profile
Site Feed

Search
&nbsp