Thursday, October 05, 2006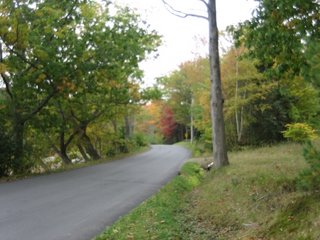 Fall color over Penobscot Bay greeted me with the tides and the crisp clean New England autumn air. I write from an upstairs room with a water view through lace curtains, space to finally unpack and unwind and begin again. Life is new, life is fresh, all is well. Fall colour is about to peak, and, so it seems, am I.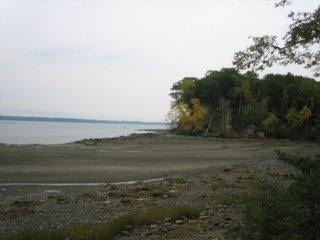 What a long distance I have come. Each mile over land, over air, over sea has enriched my soul beyond measure. Each day, is as precious as a golden crown, with each person, place and family that welcomed, comforted, wined and dined and helped me a jewel. I know joy and peace don't always last, but it's important to cherish them when they surround you. A dozen safe harbors around the world is true wealth. My cup runneth over. Thank you all and humble thanks to the powers that be.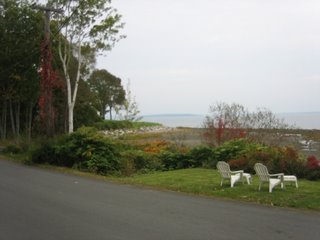 More fall color as it develops. And doubtless, some exciting news to come in the not too distant future. My journey is never at an end, but the stopovers get longer and and more meaningful as time goes by. I wrote a song in the seventies that goes:
It puts me in mind of the changing of seasons
and how we are all just like leaves in the wind
...
When you are a writer, your own words come back to guide--or haunt you. One of the most constantly amazing things about life. L'chaim.