Media Bar
Ellen Sander's
Classic Rock Readers
Kindle Editions:
Ellen Sander's Classic Rock Readers
A Good Read!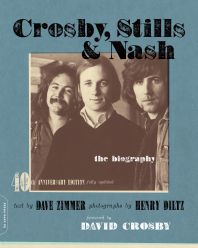 Click to read a sample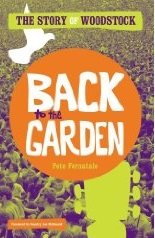 Back To The Garden
Good Deals!
Tuesday, December 13, 2005
Bob Dylan a DJ! What a hoot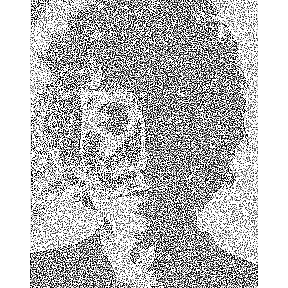 I got this by email today from Billy James, who became Dylan's publicist when Dylan signed with Columbia Records, who got it from Al Kooper.
Bob Dylan Signs on With XM Satellite Radio to Host Weekly Radio Music Show

Music Icon Becomes First-Time DJ to Spin Records, Interview Guests, Take Emails and Offer Commentary on Music and More

WASHINGTON, Dec. 13 /PRNewswire-FirstCall/ -- XM Satellite Radio
(Nasdaq: XMSR), the nation's leading satellite radio service with more than 5 million subscribers, today announced that Bob Dylan will host a new music show exclusively for XM, marking the first time the music legend has hosted a radio show. The weekly hour-long music show will feature an eclectic mix of music hand-selected by Dylan. In addition, Dylan will offer regular commentary on music and other topics, host and interview special guests including other artists and will take emails from XM subscribers. The show will debut in March 2006 on XM's deep album rock channel Deep Tracks (XM channel 40).

"Songs and music have always inspired me. A lot of my own songs have been played on the radio, but this is the first time I've ever been on the other side of the mic," said Dylan. "It'll be as exciting for me as it is for XM."

Bob Dylan is one of music's most enduring performers. He has released more than 44 albums containing more than 600 songs that have been covered by more than 2,000 different artists ranging from The Rolling Stones, Stevie Wonder and Guns N' Roses to Duke Ellington, Garth Brooks, Pearl Jam and Rage Against the Machine. His last two albums have been critical and popular successes with 1997's Time Out Of Mind garnering three GRAMMY(R) Awards, including Album Of The Year. In 2001, he won an Academy Award(R) and a Golden Globe(R) for the song "Things Have Changed." In 2004 his best selling memoir, Chronicles Volume 1, spent 19 weeks on the New York Times' Bestseller List. For the past eighteen years Mr. Dylan has been a mainstay on the concert stage performing over a hundred shows a year around the globe.

"Bob Dylan epitomizes the American music experience and his unflagging integrity and vision defines everything we hope for XM to be," said Lee Abrams, Chief Creative Officer, XM Satellite Radio. "It is an honor to count Bob Dylan among the members of the XM artist family, and is further testimony of XM's commitment to create original music programming that makes a difference."
Now if only I could figure out how to get a netcast of that.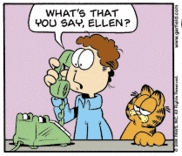 Mainer, New Yawka, Beijinger, Californian, points between. News, views and ballyhoos that piqued my interest and caused me to sigh, cry, chuckle, groan or throw something.
Previous Posts
John Lennon
---
Well! We made the list!
---
I feel like this poem today, but not like Pearl Ha...
---
Inside scoop: Josher-in-Chief & Blair
---
At's a telling 'em!
---
Maine on my mind, lobsters and sex education
---
Historians think Dubya may be the worst president ...
---
How little it would take to help
---
Sunday Sundae
---
Best of Blogs a hit with Crackpot
---

Terror Alert Status

---
Links
Baseball Crank
This Modern World
The Peking Duck
The Talent Show
ESWN
Simon World
Angry Chinese Blogger
Angry Chinese Blogger mirror
Open Letters to GWB
Archives
Web Gizmo
Technorati Profile
Site Feed

Search
&nbsp