Tuesday, December 21, 2004
Now if only there were a fireplace, family, a gingerbread house...
But the snow is lovely, sifting down to frost the huge pines outside my window. Already the students have built 2 huge snowmen, says
Joseph
, who went out this morning. Me, I'm still in my jammies and memories of home.
December 22, 2004 Beijing weather report: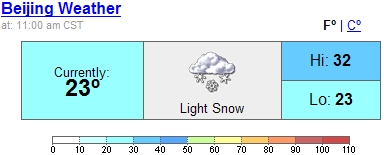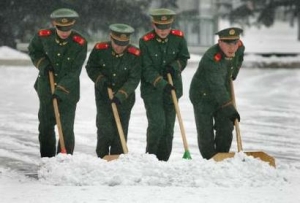 Chinese soldiers remove snow at Tiananmen Square in China's capital Beijing after the city was hit by a heavy snowstorm December 22, 2004. REUTERS/Reinhard Krause