Media Bar
Ellen Sander's
Classic Rock Readers
Kindle Editions:
Ellen Sander's Classic Rock Readers
A Good Read!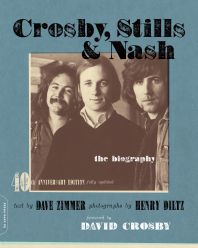 Click to read a sample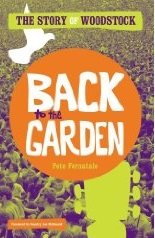 Back To The Garden
Good Deals!
Tuesday, December 21, 2004
Garfield gets juicy Christmas settlement from China
This comes on the heels of official news that
China is toughening its laws against piracy
of intellectual property.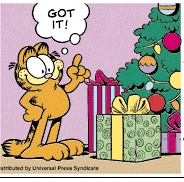 "
U.S. officials and businesses have complained that so far it has been too difficult to prosecute violators, and successful cases have almost always resulted in modest fines that do little to resolve the problem.

Violations are widespread, with DVDs of the latest Hollywood blockbusters selling on the streets for less than $1.

Chinese copyright violations alone cost U.S. companies up to $3.8 billion a year, according to a report issued recently by the office of U.S. Trade Representative Robert Zoellick
."


BEIJING - The mischievous and always savvy cartoon cat Garfield has outsmarted Chinese pirates, winning a court battle against a Chinese publishing house for violating the copyright on him.

The Beijing No 2 Intermediate People's Court ordered Monday a publishing house in northern Shanxi province to compensate Paws Incorporated, the copyright owner of Garfield, 213,800 yuan (25,000 dollars) for copyright infringement, the China Daily newspaper said on Tuesday.

The Taiyuan city-based Hope Press was also ordered not to publish any further Garfield series.

Hope Press claimed it had signed an agreement with Paws through its agent in 1998 giving it the right to publish Garfield stories in Chinese, but Paws categorically denied this, the report said.

It published a series of Garfield stories in Chinese in 1999, including 11 books.

Liu Zhijun, the lawyer representing the publishing house, told the China Daily the company had not yet decided whether to appeal the case.

Paws representative Tang Zhaozhi was quoted saying he was satisfied with the judgment.

"Although the figure is less than our initial appeal of 772,200 yuan (93,000 US dollars), the result is acceptable," Tang said.

Foreign companies suing intellectual property rights violators in China have occasionally won cases, but the compensation is usually small. Other countries have complained the government does not impose stiff enough fines to discourage violations.

More battles await Garfield however as China's large number of copyright violators have already bombarded consumers with pirated versions of his film debut Garfield: The Movie which opened on the country's big screen Friday.

The daily comic strip on Garfield was first produced 26 years ago and is syndicated in 2,600 newspapers worldwide and read by some 260 million people.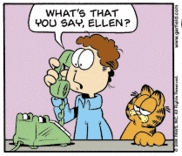 Mainer, New Yawka, Beijinger, Californian, points between. News, views and ballyhoos that piqued my interest and caused me to sigh, cry, chuckle, groan or throw something.
Previous Posts
Arf! Taking lessons from Marcia?
---
Kung His Hsin Nien bing Chu Shen Tan, Sheng Tan Ku...
---
Yes! Yes! Spammers fined big time
---
Audio of Ukraine Street Sounds crying out for demo...
---
Jailed Chinese College Satirist searching for trut...
---
Week of the tale of two moons
---
Amazing Pictures of China Iron Mine Rescue and Jap...
---
No Sex Talk on Chinese TV this season
---
A Toast to the Chinese!
---
Democracy is not Frail, but it's not for the fain...
---

Terror Alert Status

---
Links
Baseball Crank
This Modern World
The Peking Duck
The Talent Show
ESWN
Simon World
Angry Chinese Blogger
Angry Chinese Blogger mirror
Open Letters to GWB
Archives
Web Gizmo
Technorati Profile
Site Feed

Search
&nbsp