Media Bar
Ellen Sander's
Classic Rock Readers
Kindle Editions:
Ellen Sander's Classic Rock Readers
A Good Read!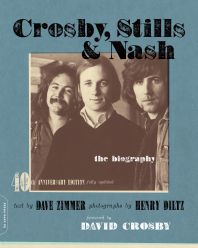 Click to read a sample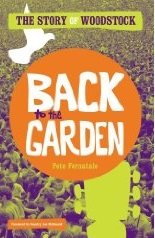 Back To The Garden
Good Deals!
Tuesday, December 21, 2004
Kung His Hsin Nien bing Chu Shen Tan, Sheng Tan Kuai Lob Merry Xmas From China


Mon Dec 20,11:37 PM ET Business - AFP

SHENZHEN, China (AFP) - Father Christmas's grotto is not an icy cave in Lapland but the economic heart of southern China, where almost two-thirds of the world's Christmas trees and decorations are made.

In factories staffed by predominantly Buddhist workers who have scarcely any idea of the meaning of Christmas, the baubles, Santas, lights and tinsel that mark the West's biggest festival are churned out at a relentless pace.

...snip

According to Customs figures, China exported 1.6 billion US dollars worth of Christmas products in 2003, of which more than half went to the United States -- including seven artificial trees erected in the White House.

China's export of Christmas-related goods in the first nine months of 2004 amounted to 850 million US dollars.

...snip

Starting his own business only three years ago, [Cheng, a Chinese manufacturer] said one of the most difficult things about making Christmas decorations in a non-Christian country is to understand Western culture and meet its requirements.

"They have different perceptions of colours. They like white trees, which is supposed to be a funeral colour here and doesn't seem appropriate in this happy season," he said.

Despite the hi-tech fibre-optic trees his company makes, Cheng said the old-fashioned, green-needle ones are still the most popular.

Cheng's turnover this year has doubled to six million US dollars, but he says rising prices for plastic, the raw material of Christmas, along with increasing salaries, are cutting into profits.

"I should start thinking about developing products for other Western festivals, like the Valentine's Day or Halloween."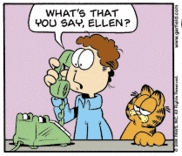 Mainer, New Yawka, Beijinger, Californian, points between. News, views and ballyhoos that piqued my interest and caused me to sigh, cry, chuckle, groan or throw something.
Previous Posts
Yes! Yes! Spammers fined big time
---
Audio of Ukraine Street Sounds crying out for demo...
---
Jailed Chinese College Satirist searching for trut...
---
Week of the tale of two moons
---
Amazing Pictures of China Iron Mine Rescue and Jap...
---
No Sex Talk on Chinese TV this season
---
A Toast to the Chinese!
---
Democracy is not Frail, but it's not for the fain...
---
More Prominent Dissidents Jailed in China
---
China Too Irate at Nike Ad? Depends on Whether yo...
---

Terror Alert Status

---
Links
Baseball Crank
This Modern World
The Peking Duck
The Talent Show
ESWN
Simon World
Angry Chinese Blogger
Angry Chinese Blogger mirror
Open Letters to GWB
Archives
Web Gizmo
Technorati Profile
Site Feed

Search
&nbsp