Media Bar
Ellen Sander's
Classic Rock Readers
Kindle Editions:
Ellen Sander's Classic Rock Readers
A Good Read!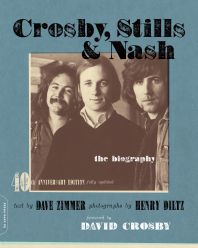 Click to read a sample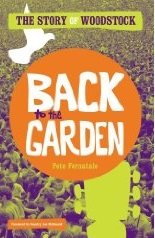 Back To The Garden
Good Deals!
Saturday, November 27, 2004
Sexy New Chinese Movie to open in NY
Here are some snips from a lively and culture-savvy review of Zhang (director of
Hero
--blogged
here
and
here
) Yimou's newest in the NY Times.
Steamy Times Come to Chinese Films
By JEAN TANG November 27, 2004

Zhang Yimou's "House of Flying Daggers... is an expression of a significant, if subtle change that is starting to brew in Chinese film: "Daggers," which is being released in New York on Dec. 3 by Sony Pictures Classics, may be the first large-scale mainland Chinese movie to assert a frank, liberated approach to sex. And the Chinese government had no objections.

...snip

In a telephone interview from Beijing, Mr. Zhang said he conceived "Daggers" in the late 1990's as a companion to "Hero," his epic about the birth of the first Chinese empire.

The two movies share the theme of sacrifice. In "Hero," Mr. Zhang said, the individual sacrifices everything for an overriding political goal. In "Daggers," the characters give up everything for romantic love.

"For thousands of years, there's been a tradition of teaching us in China to think in terms of the collective experience, so we are rarely able to act in accordance with personal desires or emotions," he said. "Now young people, especially under Western influences, have become much more interested in themselves and their own values."

...snip

In "Daggers," Jin spies on the bathing Mei (A virgin? Who knows?). Mei realizes he is there, and lets him know she knows. And she lets him continue watching, a lead-up to steamy smooching session that made at least one knowledgeable viewer say he wanted to "leave the theater to give them some privacy."

That viewer was Grady Hendrix, a co-founder of Subway Cinema, a group in New York that fosters and exhibits Asian films. Something else surprised Mr. Hendrix.

"Things get downright fetishy when Mei's captors take her to the dungeon and show her the torture device they're going to use," he said. He also mentioned the scene in which the two male costars are tied up in a "Japanese hemp-and-rope bondage kind of way," adding with a laugh, "It should be called 'House of the Flying Fetish.' " ...

"China may be one of the only countries that can legitimately balance that line between characters who want to tear each other's clothes off or to do nothing but talk and have it be very sexual," Mr. Hendrix said, mentioning similarities with the 1950's in America.

Summing up this critical juncture in mainland Chinese onscreen mores, he said: "They can walk the line between passion and morality. It comes out of a real place in terms of culture and values. It feels Chinese."
Read the entire review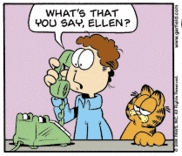 Mainer, New Yawka, Beijinger, Californian, points between. News, views and ballyhoos that piqued my interest and caused me to sigh, cry, chuckle, groan or throw something.
Previous Posts
Mick Jagger won't find out?
---
Oh come ON!
---
You GO girl!!
---
Chinese and American Interests in Inner and Outer ...
---
Cell Phones Continue to Explode
---
Taiwanification of Chinese brides
---
Where is Mr. Blackwell when you really need him?
---
Elephant stomps Chinese keeper, will live to tell ...
---
On Being Blue
---
How many black holes it takes to fill the Albert Hall
---

Terror Alert Status

---
Links
Baseball Crank
This Modern World
The Peking Duck
The Talent Show
ESWN
Simon World
Angry Chinese Blogger
Angry Chinese Blogger mirror
Open Letters to GWB
Archives
Web Gizmo
Technorati Profile
Site Feed

Search
&nbsp