Thursday, November 25, 2004
Oh come ON!
Bush Seeks Money for Abstinence Education


AP - Thu Nov 25, 4:19 PM ET
President Bush's re-election insures that more federal money will flow to abstinence education that precludes discussion of birth control, even as the administration awaits evidence that the approach gets kids to refrain from sex.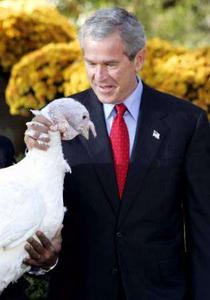 TURKEY! Make that two.
Happy Thanksgiving, everyone.