Media Bar
Ellen Sander's
Classic Rock Readers
Kindle Editions:
Ellen Sander's Classic Rock Readers
A Good Read!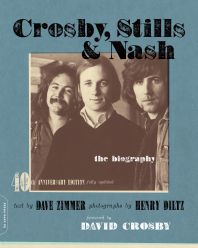 Click to read a sample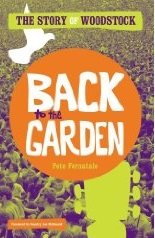 Back To The Garden
Good Deals!
Thursday, September 16, 2004
Can Chinese media say "copyright infringement" with a straight face? A real forehead-slapper
The irony of Chinese media organizations crying foul and threatening Google over copyright infringement is staggering. I'm sitting here looking at an obviously pirated picture perfect copy of
Bill Clinton's autobiography
(flimsy paper, funky printing, missing index pages, etc.) and listening to a music video clip on Chinese TV, the content of which features riffs conspicuously lifted from specific American pop music recordings.
Not only is this an absurd reaction, considering China's own derelict intellectual property rights enforcement, but it shows astonishingly misconstrued market logic. If anything, a Google search result would result in increased circulation of the Chinese news web sites, resulting in increased e-commerce and other beneficial side effects. So what is this really all about?
HONG KONG: Google news site hit by legal row over copyright
Local media warn of action but the US web search giant presses on with service
from Asia Pacific News
linked to from China Digital News
South China Morning Post
Saturday, September 11, 2004

By Patsy Moy

Google forged ahead with its [Chinese language] news website despite threats of legal action and allegations by local media of copyright infringement.

The controversies arose after the launch of Google's Hong Kong news on Thursday. The website for Hong Kong news cites news summaries and uses photos from local Chinese language media, including newspaper, radio and television, and provides hyperlinks to their websites.

In its own news report yesterday, Ming Pao said it had issued a letter through lawyers to ask that the US search engine giant stop such practices. Ming Pao said Google had not sought consent from the newspaper before using its news summaries, which it said might infringe copyright.

The head of RTHK's corporation communications unit, Sze Wing-yuen, said the government radio station would ask Google not to use its news until "the matter was cleared up". "We have to strike a balance between copyright and public interest," Mr Sze said.

The chief editor of Sing Tao electronic daily, Raymond Chan Wai-man, warned of "follow-up actions".

[snip..]

Kevin Pun Kwok-hung, associate professor in computer science and law at the University of Hong Kong, warned that Google might infringe copyright if the news summaries were detailed enough to make the material "copyrightable".

"There is a possibility of criminal liability under the Copyright Ordinance if a reproduction is carried out for commercial purposes and the party knows that it is an infringement of copyright," said Dr Pun, who specialises in information technology law.

The Customs and Excise Department said yesterday it would investigate if it received any complaints of piracy.

In a telephone interview yesterday, a spokeswoman for Google in the US, Debbie Frost, said: "We are a law-abiding company. We feel that if publishers do not want to be included in Google news for whatever reasons, they can always come to us and we can take them out.

"We are very respectful of their rights ... [But] we have no plans to do that [suspend the website]."

Ms Frost refused to comment on the legal issues but described Google's news service as a "digital newsstand".

"When you go to a newsstand, there are hundreds of newspapers and you are looking at the headlines and find out which one you want to read and to buy," she said.

"People read the headlines on Google and choose which website they want to visit. After you click on the link, you will be immediately taken to the website of a publisher. The information is not on Google but is on the publisher's website. Our role is to help you to find the website."

It was "very rare" for publishers to ask to be removed from the Google website, which she said was a convenient vehicle to channel readers to their websites.

"What we found over the past two years since we launched Google news is that publishers tend to like that and they can benefit from the extra traffic provided by Google," she said.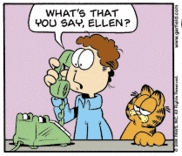 Mainer, New Yawka, Beijinger, Californian, points between. News, views and ballyhoos that piqued my interest and caused me to sigh, cry, chuckle, groan or throw something.
Previous Posts
UFO in Inner Mongolia - beware of those Chinese sa...
---
Mmm.. I had me a live one last night!
---
Cellphone Novel Hits China with a Big Buzz
---
American Overseas Voting Information
---
Remembering 9/11
---
Bush Makes Dictionary? So did I.
---
Angry Chinese Blogger weighs in On Bosco Smear
---
Smear campaign against my husband Joseph Bosco
---
A lot of ink on DINKs in China-Shanghai decides no...
---
PLA Surrender English
---

Terror Alert Status

---
Links
Baseball Crank
This Modern World
The Peking Duck
The Talent Show
ESWN
Simon World
Angry Chinese Blogger
Angry Chinese Blogger mirror
Open Letters to GWB
Archives
Web Gizmo
Technorati Profile
Site Feed

Search
&nbsp