Media Bar
Ellen Sander's
Classic Rock Readers
Kindle Editions:
Ellen Sander's Classic Rock Readers
A Good Read!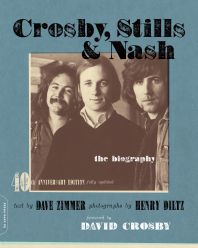 Click to read a sample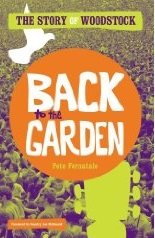 Back To The Garden
Good Deals!
Friday, September 03, 2004
Biking Brit Back on his Way Across China
The hapless biker whose ride was rudely stolen by a Mongolian horseman in the middle of the night--his plight previously blogged
here
-- got new wheels and continues his amazing journey. Good luck, Genochio!
Briton to resume Mongolian ride
From AFPSeptember 03, 2004
LONDON:

A Briton on an epic bike ride to China was preparing to resume his journey on Thursday following an enforced hiatus when a horse-riding Mongolian thief stole his treasured bicycle.

Edward Genochio, 27, was left stranded near the Mongolian capital Ulan Bator last month after the thief attached the bike to his horse and galloped off, also taking half the traveller's tent, to which the bicycle was locked.

Mongolian police later retrieved the bike, but after being dragged along rocky ground behind the horse it was too badly damaged to be rideable.

After his plight was reported in newspapers around the world, US-based bikemaker Marin offered Genochio a free replacement, which now has been shipped out to the British Embassy in Mongolia.

Genochio, who had been waiting in Ulan Bator for a Chinese visa, now hopes to be back in the saddle in the coming few days to begin a trek across the Gobi Desert into China, Britain's domestic Press Association news agency said.

After setting off in April from his home in Devon, southwest England, Genochio has ridden 16,000km through 14 countries en route to his final destination of Shanghai.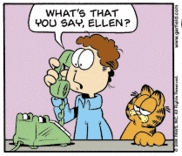 Mainer, New Yawka, Beijinger, Californian, points between. News, views and ballyhoos that piqued my interest and caused me to sigh, cry, chuckle, groan or throw something.
Previous Posts
Chinese man sets off explosives in bus
---
Bushie is a family name, says daughter
---
Vengeance is not just for the lord, says science
---
Hero opens heroically in America
---
Get ON With it, America
---
Stiffs for Sale in Guangdong, New Angle on Bait an...
---
Ride Rustling Mongolian Style
---
China's Vice Premier Wu Yi picked as # 2 in Forbes...
---
Double Moons of Saturn rise
---
Asian Eyelid Surgery Getting Dirty Looks in America
---

Terror Alert Status

---
Links
Baseball Crank
This Modern World
The Peking Duck
The Talent Show
ESWN
Simon World
Angry Chinese Blogger
Angry Chinese Blogger mirror
Open Letters to GWB
Archives
Web Gizmo
Technorati Profile
Site Feed

Search
&nbsp