Friday, September 14, 2007
Shana Tova. Since the Jewish New Year observance lasts for 10 Days of Awe, I suppose I'm not late to wish you all the best for the 5765. After services yesterday, we performed tashlich, the throwing of breadcrumbs that represent ones sins and remorse into the water, at the lovely Rockland Harbor. I have to drive an hour to a Synagogue, but it seems like part of the ritual, a sacrifice for the privilege of religious observance which for so many eras was denied my people.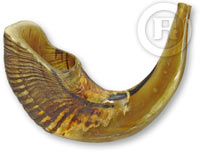 I love that Rosh Hashonah is observed in the Autumn, when the seasons turn and a sense of renewal is in the air. And I love that I have spent the last 5 Jewish new years in a place where the seasons do truly change. The autumn in Venice, CA, where I lived for 11 years prior to moving first to China and then to Maine, is more subtle. In fact, L.A. autumn is really rather putrid; the Santana winds blow eye-stinging pollution toward the sea and combine with the typical autumn heat waves, producing a gagging atmospheric mix. Most of the year in L.A. is gorgeous; temperate, breezy, with abundant sunglight. You go outside and wonder why anyone would live anywhere else. But during autumn in Los Angeles, when it's crisp and beautiful almost anywhere else, you really pay for it.
Here in midcoast Maine, the first blush of fall colour is appearing. Soon there will be riots of vermillion, auburn, orange, sienna, bronze and gold overflowing everywhere you look in this most northeastern corner of the U.S. which is 89% trees. While I hate to miss a moment of it, next week I will be making a short Yom Kippur visit to New York to see my family, to gather at my mother's gravestone in a Jewish ritual called an unveiling on the first day after Yom Kippur. It'll be the first time any of us have seen it, but I've seen pictures and it is perfect; eloquent, loving, decorous. I'll also get to hug #1 grandson, already a world traveler, who is just about to take his first steps from all reports. He's learned to clap and applauds everything. What a wonderful attitude!
Then, back home for the beginning of the Fall semester. I'll have missed my first class, but have been granted leave--among the leaves. New semester, new work, burgeoning happiness and empowerment replacing the heartache and struggle of much of the previous year of my life.
Thank you for visiting. Thank you for your continued visits even though I haven't posted for a while. It's fall now, I'll be at these pages more often. I wish you a happy, healthy, prosperous and spiritually rich year.