Thursday, August 16, 2007
Sorry to have been absent from these pages for a while. The muses of summer have worked their enchantment. The air and water are fresh and clean, the days are long and lovely, the berries are ripe for the picking, the softshell lobster is heavenly and I am ... well, here I am.
Click to enlarge any of the photos...especially the vistas.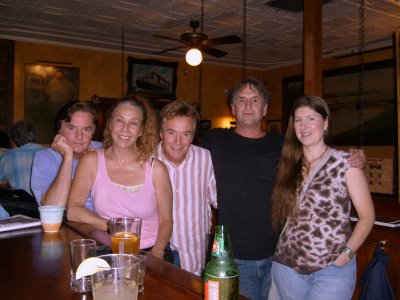 Hello from Darby's in Belfast. Left-to-right, Chris Rowan, me, Lorin Rowan, Bradley Williams and Sarah--after the Rowan's performed in Unity. Friends and compatriots from coastal West Marin, it was wonderful to see the Rowans again. Brad is a longtime local and old friend, who enticed me to settle here.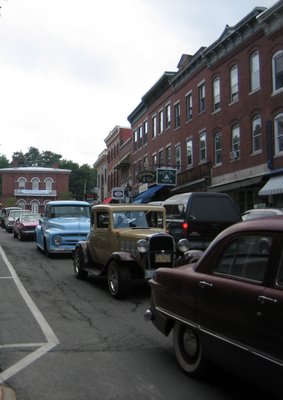 A surprise classic car procession down Main St. in Belfast one delightful evening.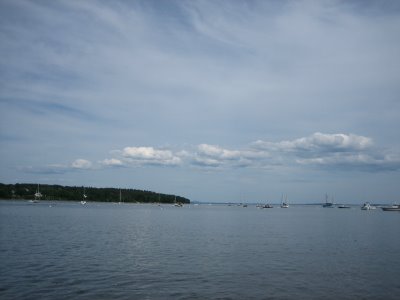 A view of Belfast Harbor from an oft-visited lookout point.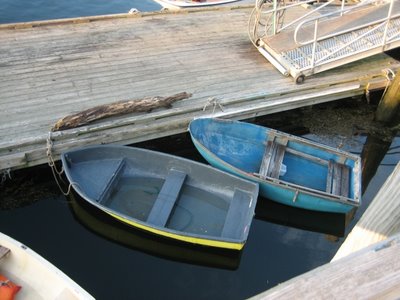 Dinghy tie-up, Belfast Harbor.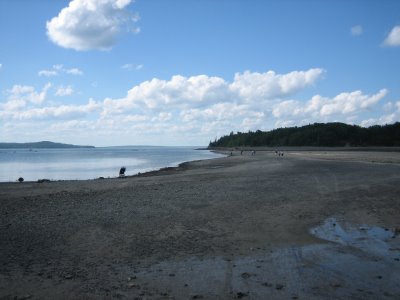 The sandbar that Bar Harbor is named for. At high tide, it is completely covered. At low tide, you can walk all the way to the island.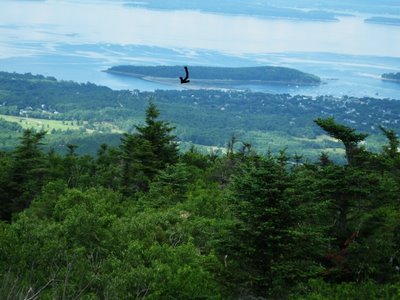 Here is a view of the sandbar from atop Cadillac Mtn. in Acadaia State Park.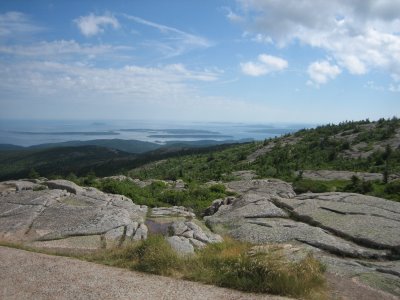 Another spot on Cadillac Mtn., which is the highest mountain and easternmost point of the East Coast of the U.S. The first light of the rising sun to touch the United States, falls on this very spot.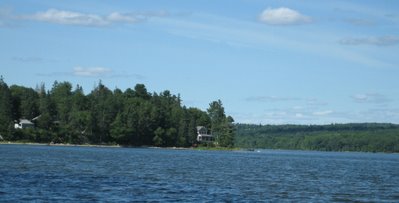 From Penobscot narrows where we went to observe nesting Ospreys teaching their youngsters to fly.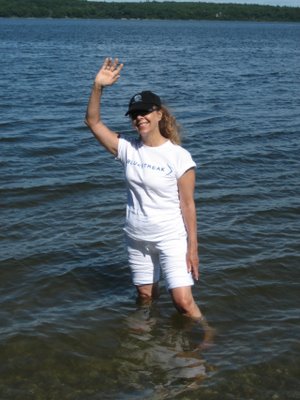 Wading in the Penobscot Narrows