Media Bar
Ellen Sander's
Classic Rock Readers
Kindle Editions:
Ellen Sander's Classic Rock Readers
A Good Read!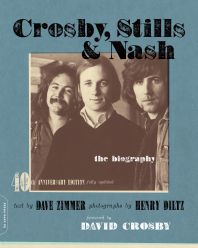 Click to read a sample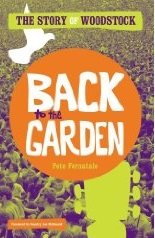 Back To The Garden
Good Deals!
Monday, November 08, 2004
Hope is just a four-letter word
I have been getting a flood of agonized post-election emails from Americans stateside and abroad. Many contain links to website articles crying foul or newsbytes by psychologists worried about post-traumatic stress and creeping depression and dispair. We've had a week. It's time to exercise that venerable American tradition of recovery. The Sox won the series, f'chrissakes! We can beat this. But first we need to heal. There is nothing more healing than a little perspective and nothing more difficult to achieve when you're depressed. But this essay, from
Working for Change
is a damn good start. I dare you to read it, I beg you to read it, I urge you to read it.
The optimism of uncertainty


by Howard Zinn

[--snip--]

There is a tendency to think that what we see in the present moment will continue. We forget how often we have been astonished by the sudden crumbling of institutions, by extraordinary changes in people's thoughts, by unexpected eruptions of rebellion against tyrannies, by the quick collapse of systems of power that seemed invincible.

What leaps out from the history of the past hundred years is its utter unpredictability. This confounds us, because we are talking about exactly the period when human beings became so ingenious technologically that they could plan and predict the exact time of someone landing on the moon, or walk down the street talking to someone halfway around the earth. Let's go back a hundred years. A revolution to overthrow the tsar of Russia, in that most sluggish of semi-feudal empires, not only startled the most advanced imperial powers, but took Lenin himself by surprise and sent him rushing by train to Petrograd. Given the Russian Revolution, who could have predicted Stalin's deformation of it, or Khrushchev's astounding exposure of Stalin, or Gorbachev's succession of surprises?

[--snip--]

If we see only the worst, it destroys our capacity to do something. If we remember those times and places-and there are so many-where people have behaved magnificently, this gives us the energy to act, and at least the possibility of sending this spinning top of a world in a different direction. And if we do act, in however small a way, we don't have to wait for some grand utopian future. The future is an infinite succession of presents, and to live now as we think human beings should live, in defiance of all that is bad around us, is itself a marvelous victory.

GO ON! Read the rest
Adapted from The Impossible Will Take a Little While: A Citizen's Guide to Hope in a Time of Fear, edited by Paul Rogat Loeb

This is not a dead end, this is a crossroad!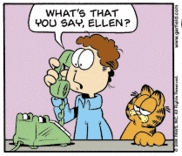 Mainer, New Yawka, Beijinger, Californian, points between. News, views and ballyhoos that piqued my interest and caused me to sigh, cry, chuckle, groan or throw something.
Previous Posts
Oh Canada! Looking good after American Elections?
---
Cleaning up China's Potties for the Olympics
---
One Realist Still Apt
---
Gloom!
---
Crackpot Sunday Funnies
---
Sorry for scant posting lately
---
My leader test results
---
Ancient Bird Discovered by Chinese Scientists
---
Quote of the Day
---
APB for any signs of Republican intelligence:Micha...
---

Terror Alert Status

---
Links
Baseball Crank
This Modern World
The Peking Duck
The Talent Show
ESWN
Simon World
Angry Chinese Blogger
Angry Chinese Blogger mirror
Open Letters to GWB
Archives
Web Gizmo
Technorati Profile
Site Feed

Search
&nbsp