Sunday, October 31, 2004
If you're still undecided be proud. You've created the most crucial and competitive election campaign and outed all the hidden agendas. You've institutionalized crackpots. You've made blathering idiots out of pollsters and pundits. This one's for you.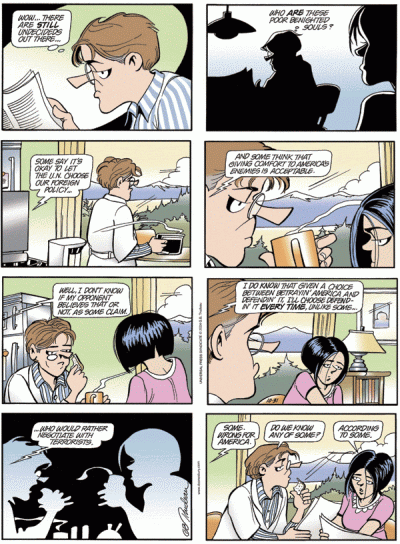 "Under normal circumstances, undecided voters break against the incumbent this late in an election. However, these are not normal circumstances. This is a time of war," said Michigan pollster Steve Mitchell Read the rest on Yahoo news
Now decide and
V

O

T

E

!

Want more Beat Bush Bumper Stickers? Go
here