Media Bar
Ellen Sander's
Classic Rock Readers
Kindle Editions:
Ellen Sander's Classic Rock Readers
A Good Read!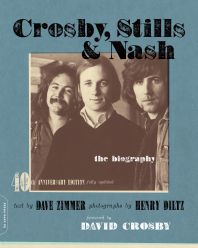 Click to read a sample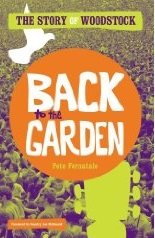 Back To The Garden
Good Deals!
Saturday, November 29, 2003
First Amendment Rights in Alaska get Icy Reception
Alaska Ice Hotel Controversy Heats Up
November 29, 2003 7:38 p.m. ET
Gee, could this really be a fire hazard?
FAIRBANKS, Alaska (AP) -- The state fire marshal has put a freeze on construction of an ice hotel near Fairbanks, but the man behind the subarctic architecture is still chipping away.

The Alaska Fire Marshal's office on Nov. 21 ordered a halt to construction of the planned Aurora Ice Hotel at Chena Hot Springs Resort, citing unspecified building code and public safety concerns.

The 30-foot-high, seven-room Gothic palace was intended to be a tourist draw similar to ice hotels in Scandinavia and Quebec. Creator Bernie Karl had planned to charge guests $878 for a two-person, two-night stay that included Arctic-grade sleeping bags and other survival gear.

Karl is continuing work with champion ice carver Steve Brice, but now says what he's building isn't a hotel, but one of Alaska's largest works of art.

"Under my First Amendment rights, I have the right to create an ice sculpture and that's what we're doing," Karl told the Fairbanks Daily News-Miner for a story in Saturday's edition. "I suppose that this could be a long, lengthy battle, but under my First Amendment rights, they can't stop me from making a work of art, I believe."

Karl said the structure, which he expects to complete by Christmas, will be very similar to the plans for the hotel.

Deputy State Fire Marshal Tom DePeter Jr. said the order to stop construction was issued because officials have many unanswered questions about the project, but he added that hotel construction could resume if the safety concerns are addressed.

"I think it's a great idea and hopefully it will be a real boon to the local economy and Mr. Karl," DePeter said.

Plans called for the structure to have 8-foot-thick side walls of snow and ice, reinforced with laminated wood arches, metal bands, chicken wire and refrigeration lines.
I wonder if this is all it's cracked up to be.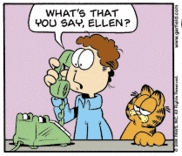 Mainer, New Yawka, Beijinger, Californian, points between. News, views and ballyhoos that piqued my interest and caused me to sigh, cry, chuckle, groan or throw something.
Previous Posts
Deck the Halls and Deck the Shoppers
---
The Flame of Inspiration Replaced by the Flame of ...
---
RFK's Legacy Alive -- the light of the father...
---
Further Adventures of Kanook Kook PM in Italy
---
Prisoners sneak out to the pub - UK Follies
---
Mistaken Identity - Keystone Kenyan Kops?
---
Dog Days
---
Big Doings in Culdesac
---
SquirrelMail up a Tree?
---
Nazi Runs for Idaho Small Town Mayor
---

Terror Alert Status

---
Links
Baseball Crank
This Modern World
The Peking Duck
The Talent Show
ESWN
Simon World
Angry Chinese Blogger
Angry Chinese Blogger mirror
Open Letters to GWB
Archives
Web Gizmo
Technorati Profile
Site Feed

Search
&nbsp