Media Bar
Ellen Sander's
Classic Rock Readers
Kindle Editions:
Ellen Sander's Classic Rock Readers
A Good Read!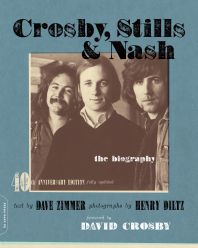 Click to read a sample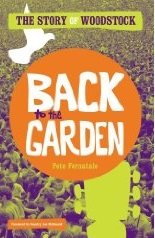 Back To The Garden
Good Deals!
Saturday, November 15, 2003
Further Adventures of Kanook Kook PM in Italy
You gotta love this guy and all Canadians for having such a whimsical PM.On the verge of of retirement, Prime Minister Chretien kicks up his heels a bit more.
Canada's Chretien Confesses Italian Rooftop Prank

Fri Nov 14,10:11 AM ET

TORONTO (Reuters) - And now we know what at least one of the world's leaders has done when his guards aren't looking.

Feeling shackled by the Canadian Mounties and Italian carabinieri who were protecting him ahead of a 2001 G8 summit in northern Italy, Canadian Prime Minister Jean Chretien and his grandson scampered across rooftops to get free.

"My grandson said, 'Grandpapa, let's escape.' So we managed to escape ... and it was quite a thrill. You know, we jumped from one roof to the other roof to a third roof," Chretien said with a boyish chuckle in remarks broadcast on CBC radio on Thursday.

"And when we arrived (at the edge of the third roof) there was a bunch of carabinieri cars there, and my grandson wanted to slide along the pipe.

"(But) these guys shoot and ask questions after that, so we went back and we found another way and we managed to escape for about an hour," said Chretien, who is set to step down after a decade as prime minister.

After spending some time on their own outside the compound, near Florence, they sauntered back in. And the reaction of the security detail? "They were not worried, because they saw us coming back through the main door, and they said, 'Oh, we thought you were inside'." He added: "It was the spirit of Italy, I guess, that led me to do that."
I am familiar with the wonderful spirit of Italy. Good natured fun aside, I sincerely extend respect and condolences to all Italians, especially those who lost loved ones, in the recent attack on their brave ranks in the coalition working to win the peace in Iraq.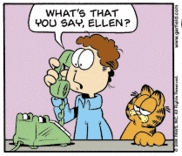 Mainer, New Yawka, Beijinger, Californian, points between. News, views and ballyhoos that piqued my interest and caused me to sigh, cry, chuckle, groan or throw something.
Previous Posts
Prisoners sneak out to the pub - UK Follies
---
Mistaken Identity - Keystone Kenyan Kops?
---
Dog Days
---
Big Doings in Culdesac
---
SquirrelMail up a Tree?
---
Nazi Runs for Idaho Small Town Mayor
---
Family sick of living on Butt Hole Road
---
No Joy in Mudville but Big Apple Puts the Bite On
---
China in Outer Space
---
Mahathir: Jews rule the world
---

Terror Alert Status

---
Links
Baseball Crank
This Modern World
The Peking Duck
The Talent Show
ESWN
Simon World
Angry Chinese Blogger
Angry Chinese Blogger mirror
Open Letters to GWB
Archives
Web Gizmo
Technorati Profile
Site Feed

Search
&nbsp