Media Bar
Ellen Sander's
Classic Rock Readers
Kindle Editions:
Ellen Sander's Classic Rock Readers
A Good Read!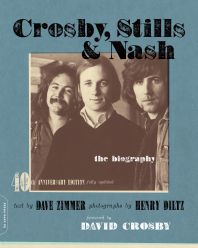 Click to read a sample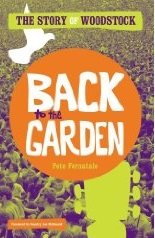 Back To The Garden
Good Deals!
Saturday, November 29, 2003
Deck the Halls and Deck the Shoppers
If ever there's a reason to bah humbug the Christmas season, this is a good example. Certainly, it could have happened another time, but it's particularly indicative of what Christmas has come to in America: retail riots.
Florida Woman Knocked Out in Shopping Rush
AP to My Yahoo!

ORANGE CITY, Fla. - A mob of shoppers rushing for a sale on DVD players trampled the first woman in line and knocked her unconscious as they scrambled for the shelves at a Wal-Mart Supercenter.

Patricia VanLester had her eye on a $29 DVD player, but when the siren blared at 6 a.m. Friday announcing the start to the post-Thanksgiving sale, the 41-year-old was knocked to the ground by the frenzy of shoppers behind her.

"She got pushed down, and they walked over her like a herd of elephants," said VanLester's sister, Linda Ellzey. "I told them, `Stop stepping on my sister! She's on the ground!'"

Ellzey said some shoppers tried to help VanLester, and one employee helped Ellzey reach her sister, but most people just continued their rush for deals.

"All they cared about was a stupid DVD player," she said Saturday.


Paramedics called to the store found VanLester unconscious on top of a DVD player, surrounded by shoppers seemingly oblivious to her, said Mark O'Keefe, a spokesman for EVAC Ambulance.

She was flown to Halifax Medical Center in Daytona Beach, where doctors told the family VanLester had a seizure after she was knocked down and would likely remain hospitalized through the weekend, Ellzey said. Hospital officials said Saturday they did not have any information on her condition.

"She's all black and blue," Ellzey said. "Patty doesn't remember anything. She still can't believe it all happened."

Ellzey said Wal-Mart officials called later Friday to ask about her sister, and the store apologized and offered to put a DVD player on hold for her.
Gee, the kindness of some retail chains is just astonishing, isn't it?
Wal-Mart Stores spokeswoman Karen Burk said she had never heard of a such a melee during a sale.

"We are very disappointed this happened," Burk said. "We want her to come back as a shopper."
Me, I want to come back as a calendar without the month of December in it. Bah humbug. (Expat post Thanksgiving blues.)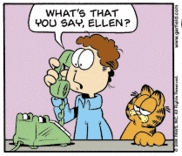 Mainer, New Yawka, Beijinger, Californian, points between. News, views and ballyhoos that piqued my interest and caused me to sigh, cry, chuckle, groan or throw something.
Previous Posts
The Flame of Inspiration Replaced by the Flame of ...
---
RFK's Legacy Alive -- the light of the father...
---
Further Adventures of Kanook Kook PM in Italy
---
Prisoners sneak out to the pub - UK Follies
---
Mistaken Identity - Keystone Kenyan Kops?
---
Dog Days
---
Big Doings in Culdesac
---
SquirrelMail up a Tree?
---
Nazi Runs for Idaho Small Town Mayor
---
Family sick of living on Butt Hole Road
---

Terror Alert Status

---
Links
Baseball Crank
This Modern World
The Peking Duck
The Talent Show
ESWN
Simon World
Angry Chinese Blogger
Angry Chinese Blogger mirror
Open Letters to GWB
Archives
Web Gizmo
Technorati Profile
Site Feed

Search
&nbsp