Media Bar
Ellen Sander's
Classic Rock Readers
Kindle Editions:
Ellen Sander's Classic Rock Readers
A Good Read!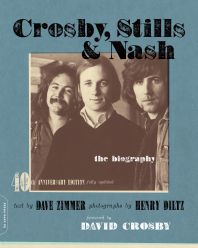 Click to read a sample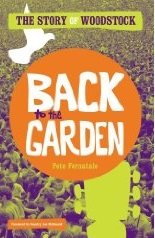 Back To The Garden
Good Deals!
Friday, May 26, 2006
On the ground in Israel; life here
Today at lunch Yaron asked me if I thought of Israel as a good place to live. We were in a restaurant in a new cluster of businesses, bars and eateries overlooking the beach in northern Tel-Aviv. The weather is getting hot here already, it's gone from mild and balmy to grazing the 90s (F) in the 22 days that I've been here.

I've been here long enough to be disabused of the idealistic notions many people, including me, come here with--actually, that took about 2 days.

Its a good life here, but a hard one. You have to live with having close and active enemies, living expenses are high and so are taxes. Services are good but not great. Sometimes people are really rude. Gas is astronomically high (Sondra told me that it's a state secret where the gas comes from.) Some taxi drivers are not as, uh, personable as others. But that aside, its a clean and thriving place and regarding danger--yes the terrorist threat is high, but the intelligence and law enforcement activity is also intense, which keeps the civil crime level fairly low. Yaron felt like he was in more danger when he was in New York and I'd have to agree. As I said in a previous post, you get used to high security pretty quickly, its just a necessary and normal part of life here. Some people I know would find it pretty hard to deal with day in and day out.

Now the drivers, they're dangerous! Oi yoy yoy!!!! Aggressive,inconsiderate and oblivious, they knot traffic, blitz in and out of lane like the white lines don't exist. Traffic lights? What're they for? Murray said that Israel has lost more citizens to road accidents than from all the wars and attacks combined.

There are beautiful modern cities and older towns with the kind of outdoor marketplaces that Joseph and I used to love to roam, a diverse population, culture up the wazoo, impressive universities that Israelis, Palestinians and Druze attend together (please note) and above all great kids. These kids are irrepressible and so outspoken and bright. (I hear the nightlife is great, but these days I'm in no mood for nightlife. Maybe next time. There's certainly going to be a next time.)

"All this from nothing," said Yaron, referring to the practically barren land that was Israel 58 years ago when it was reborn. "Built these cities, irrigated the land and revived an ancient language."

Murray came in while Sondra and I were writing this afternoon after I got back to Petach Tikva and said he'd just gotten an email from the American Counsulate warning all Americans to get out of Gaza because they're expecting civil war there. (What the hell would Americans be doing in Gaza these days, I wonder?)

Yesterday we were visitng Paula-- another of Sondra's daughters-- and her family in Ma'ale Edumim, a settlement very near Jerusalem that will probably be in the news soon as there is regular hostile activity around there and settlement expansion is under consideration. The Israelis want to develop some more hilltops to thwart the continuing threat. They have to make separate roads for the Israelis and Palestinians, duplicate roads that go to the same places, to deter Palestinian sniping on the highways.

While I was on the bus to the Dead Sea, there was the famous fence between the highway and the Arab villages and set in the fence was a 20x60 (feet) slab of decorated cement inserted along the fence. It looked ornamental, but a bit out of place. The driver said it was put there because snipers had been firing at the highway traffic from the tower of a Mosque on the next hill. As we cleared the cement panel, you could see the tower. They just patched the line of sight out of the "wall" (which for most of its length is really a high fence of heavy wire). I didn't have the composure to ask how recently the slab was installed, but it looked fairly new to me, say, under 2 years old.

The wall is still being expanded. It has reduced causuaties from rockets and snipers enormously and nobody here gives a flying frack if loopy leftists think that it's inappropriate or worse. It's saved lives, a lot of them, and it'll keep growing as long as its necessary.

"If there were peace," said the bus driver on the Dead Sea trip I blogged in the last post, "look, we could turn left right here and go to Jordan." He indicated a highway exit with a serious checkpoint. "We could go through Turkey and drive right to Europe if there were only peace!"

Shabbat Shalom.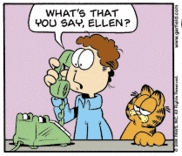 Mainer, New Yawka, Beijinger, Californian, points between. News, views and ballyhoos that piqued my interest and caused me to sigh, cry, chuckle, groan or throw something.
Previous Posts
Masada
---
report from the West Bank
---
Thousand Year Old Olive Tree
---
Shabat Shalom May 19
---
Jerusalem: From the Great Wall to the Wailing Wall
---
Happy Mother's Day
---
Promised Pictures from the Promised Land I
---
Day 2 in Tel Aviv
---
Shabbat Shalom from Tel Aviv
---
Moving through heart and soul
---

Terror Alert Status

---
Links
Baseball Crank
This Modern World
The Peking Duck
The Talent Show
ESWN
Simon World
Angry Chinese Blogger
Angry Chinese Blogger mirror
Open Letters to GWB
Archives
Web Gizmo
Technorati Profile
Site Feed

Search
&nbsp