Media Bar
Ellen Sander's
Classic Rock Readers
Kindle Editions:
Ellen Sander's Classic Rock Readers
A Good Read!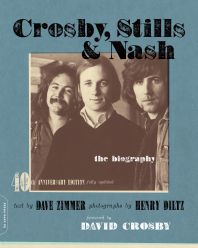 Click to read a sample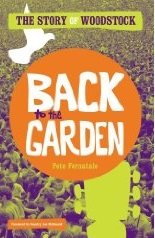 Back To The Garden
Good Deals!
Saturday, January 15, 2005
Rules for Reporting from the Middle East
This from the New York Times. Not to be taken tongue-in-cheek or read with a grain of salt. #6 finally answers my most pressing question of
Why doesn't the middle east make an effort to manage their own regional problems
?


January 13, 2005
By THOMAS L. FRIEDMAN

In trying to think through whether we should press ahead with elections in Iraq or not, I have found it useful to go back and dig out my basic rules for Middle East reporting, which I have developed and adapted over 25 years of writing from that region.

Rule 1 Never lead your story out of Lebanon, Gaza or Iraq with a cease-fire; it will always be over by the time the next morning's paper is out.

Rule 2 Never take a concession, except out of the mouth of the person who is supposed to be doing the conceding. If I had a dime for every time someone agreed to recognize Israel on behalf of Yasir Arafat, I would be a wealthy man today.

Rule 3 The Israelis will always win, and the Palestinians will always make sure that they never enjoy it. Everything else is just commentary.

Rule 4 In the Middle East, if you can't explain something with a conspiracy theory, then don't try to explain it at all - people there won't believe it.

Rule 5 In the Middle East, the extremists go all the way,and the moderates tend to just go away - unless the coast is completely clear.

Rule 6 The most oft-used phrase of Mideast moderates is: "We were just about to stand up to the bad guys when you stupid Americans did that stupid thing. Had you stupid Americans not done that stupid thing, we would have stood up, but now it's too late. It's all your fault for being so stupid."

Rule 7 In Middle East politics there is rarely a happy medium. When one side is weak, it will tell you, "How can I compromise?" And the minute it becomes strong, it will tell you, "Why should I compromise?"

Rule 8 What people tell you in private in the Middle East is irrelevant. All that matters is what they will defend in public in Arabic, in Hebrew or in any other local language. Anything said in English doesn't count.

It is on the basis of these rules that I totally disagree with those who argue that the Jan. 30 Iraqi elections should be postponed.

Read the rest for some spot-on (as usual) Friedman commentary.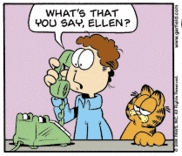 Mainer, New Yawka, Beijinger, Californian, points between. News, views and ballyhoos that piqued my interest and caused me to sigh, cry, chuckle, groan or throw something.
Previous Posts
You'd call this a "free-for-all" elsewhere
---
Woo-hoo! Mouthing off about America in Japan
---
Congratulations Again, Michael Moore!
---
Nude Supremes Banned from libraries
---
Butthead Lake, Washington
---
Commieleft Distribution?
---
I didn't even know this was possible!
---
Chinese Counterfeits Have Long Legs
---
Coming soon to U.S. Highways: Chinese Cars?
---
Donate online to be part of help on the way
---

Terror Alert Status

---
Links
Baseball Crank
This Modern World
The Peking Duck
The Talent Show
ESWN
Simon World
Angry Chinese Blogger
Angry Chinese Blogger mirror
Open Letters to GWB
Archives
Web Gizmo
Technorati Profile
Site Feed

Search
&nbsp